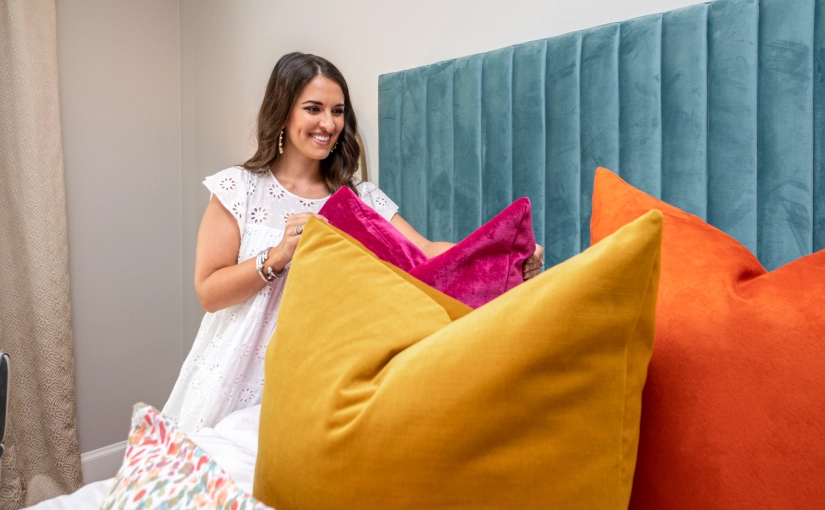 It's all about the pillow talk! The before and after of The Dollhouse's master bedroom will have some of the biggest changes in the home. We had to make a lot changes to ensure I have plenty of space, safety and room to breathe. I am very lucky to find a master bedroom in a 1930s home that is as large as this one is. Lots of change, lots of function and lots of color!
The biggest change I made for the master bedroom was taking out the exterior door that led to the sunroom. You'll notice that most older homes have a door that opens up to the outside because the homes didn't have electricity and needed airflow. While I totally understand the need for the doors, I have central air (bless it) and just really wasn't loving having an exterior door in my bedroom from a safety aspect. It was also just in a wonky spot that really messed with where I could put my bed. Once this door was covered – the room truly came together!
THE MASTER BEDROOM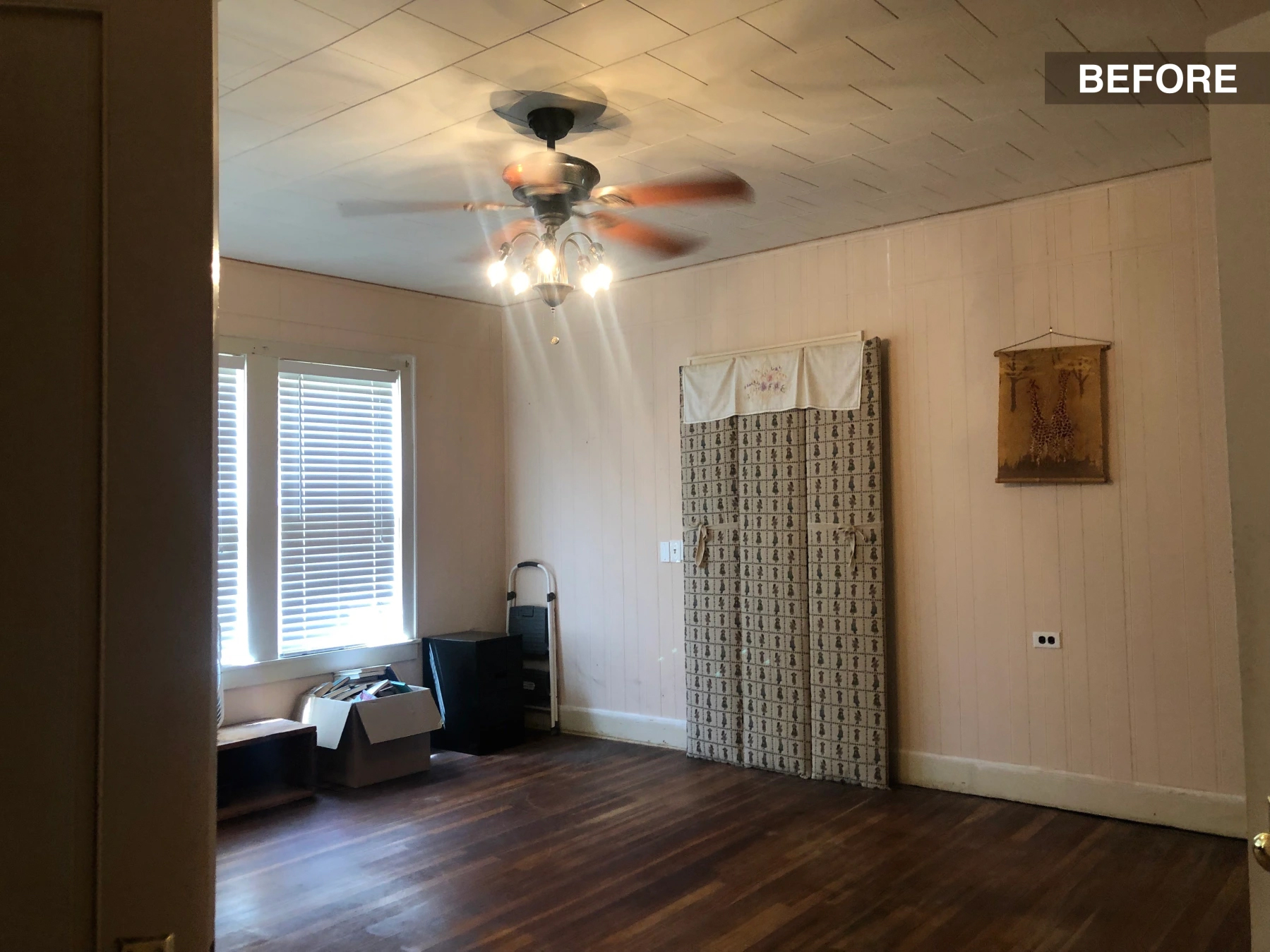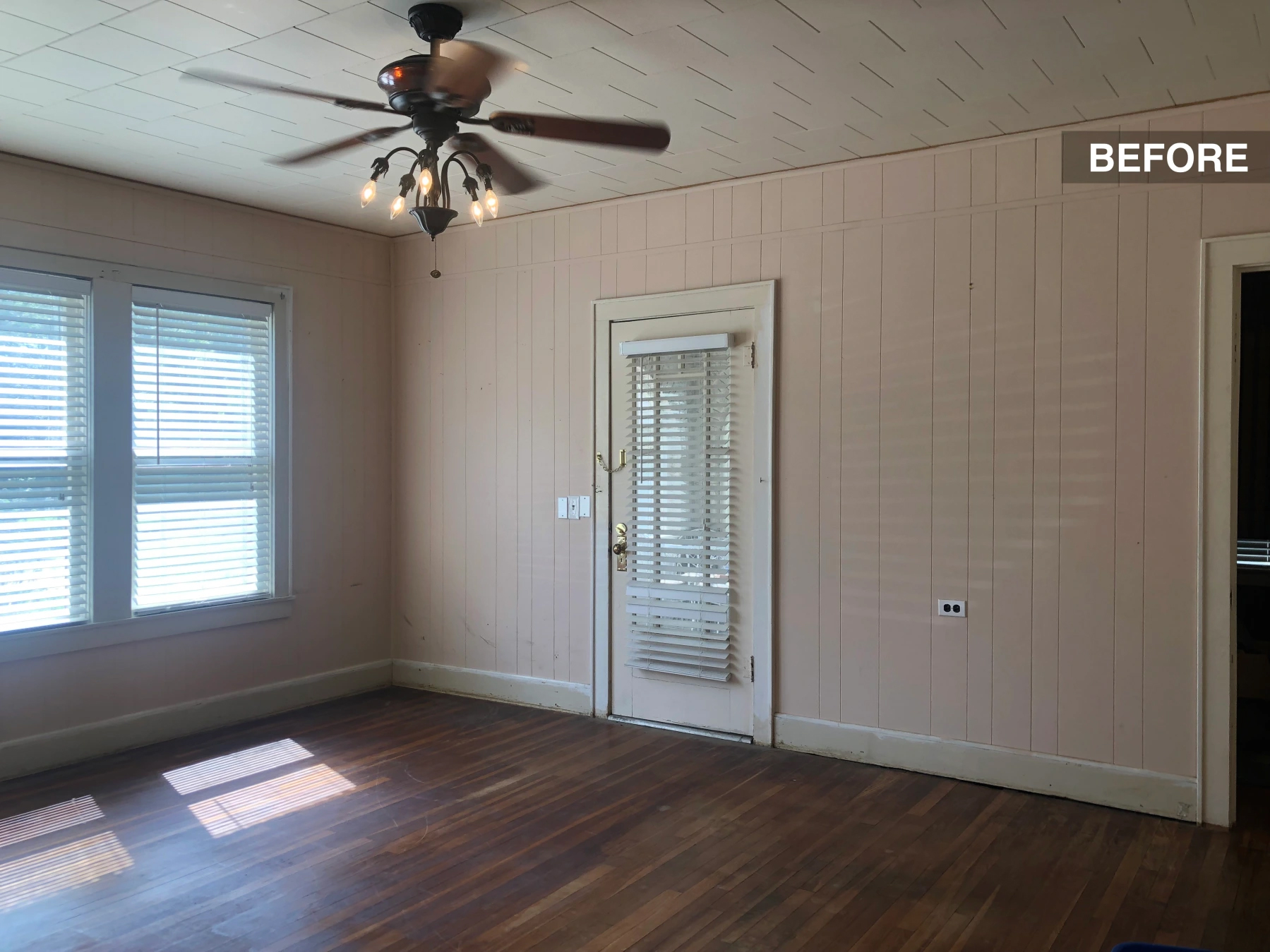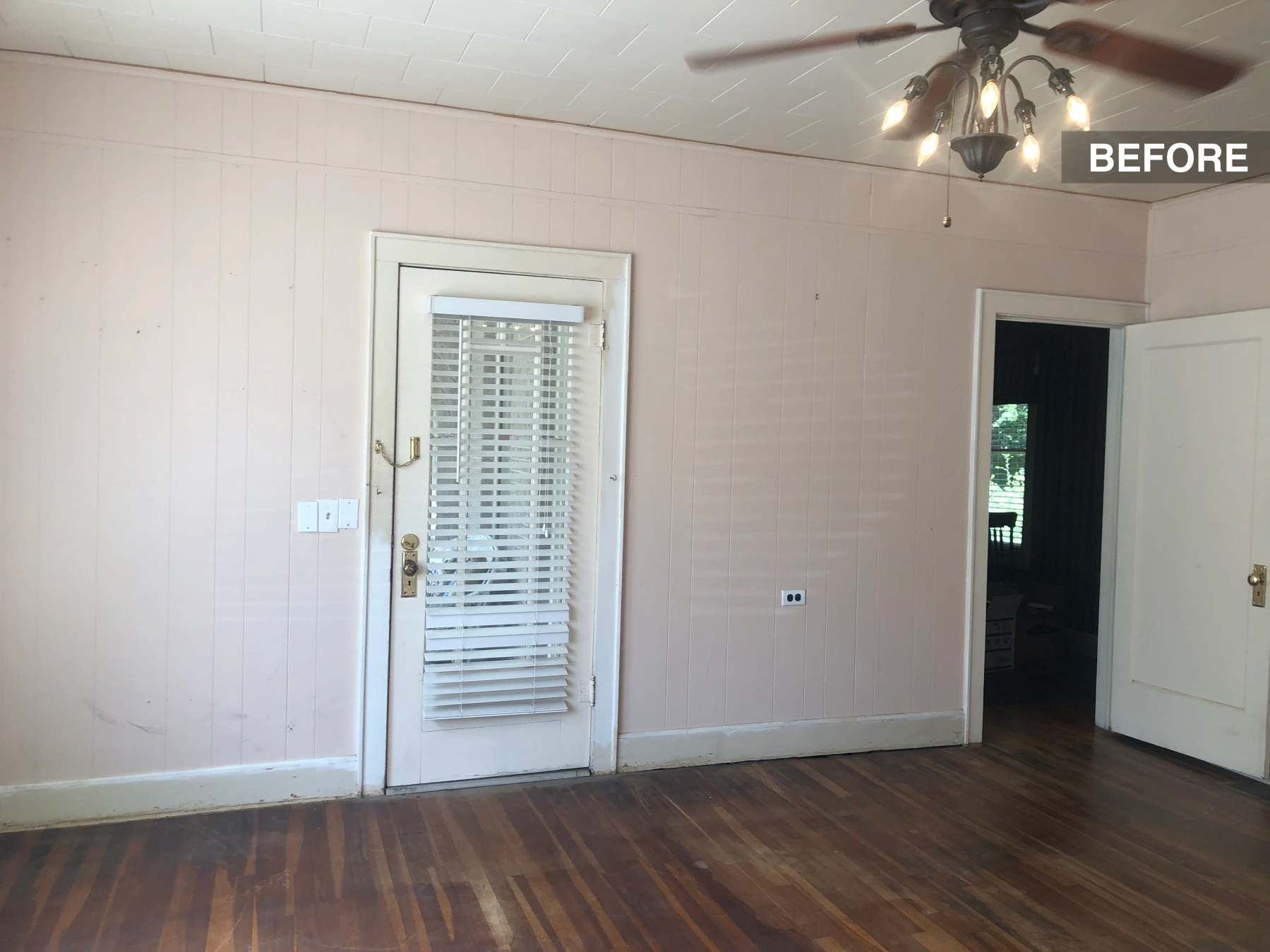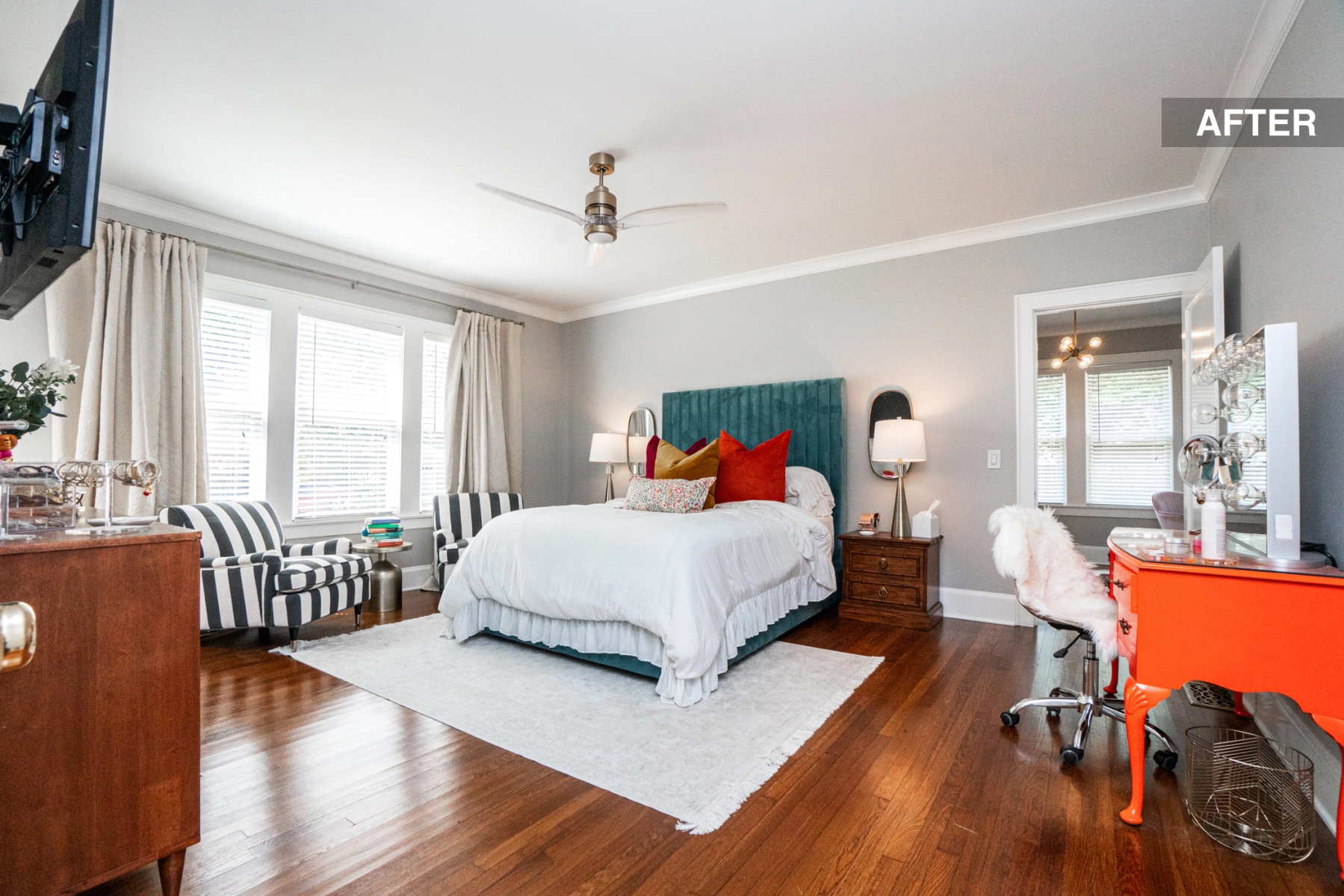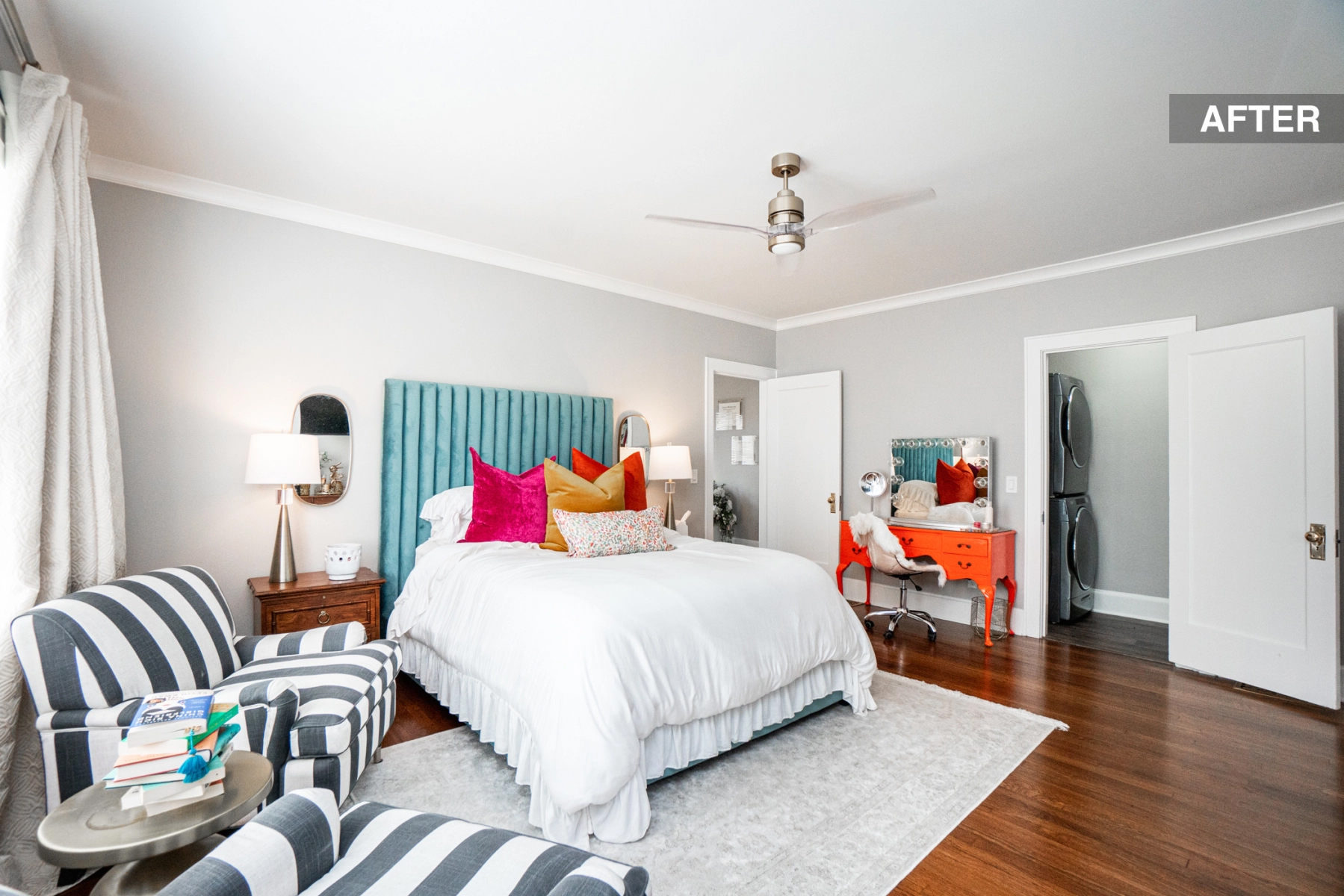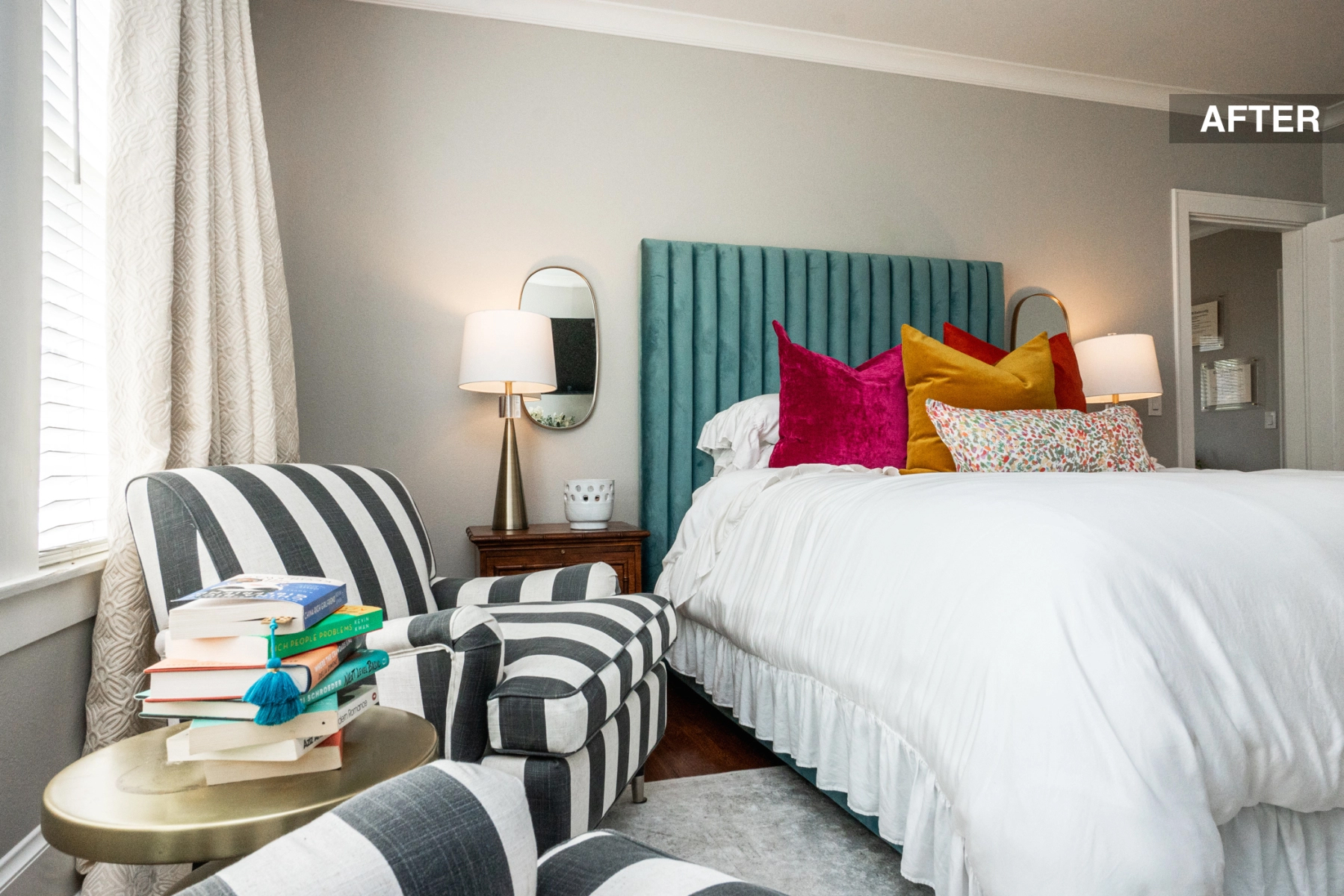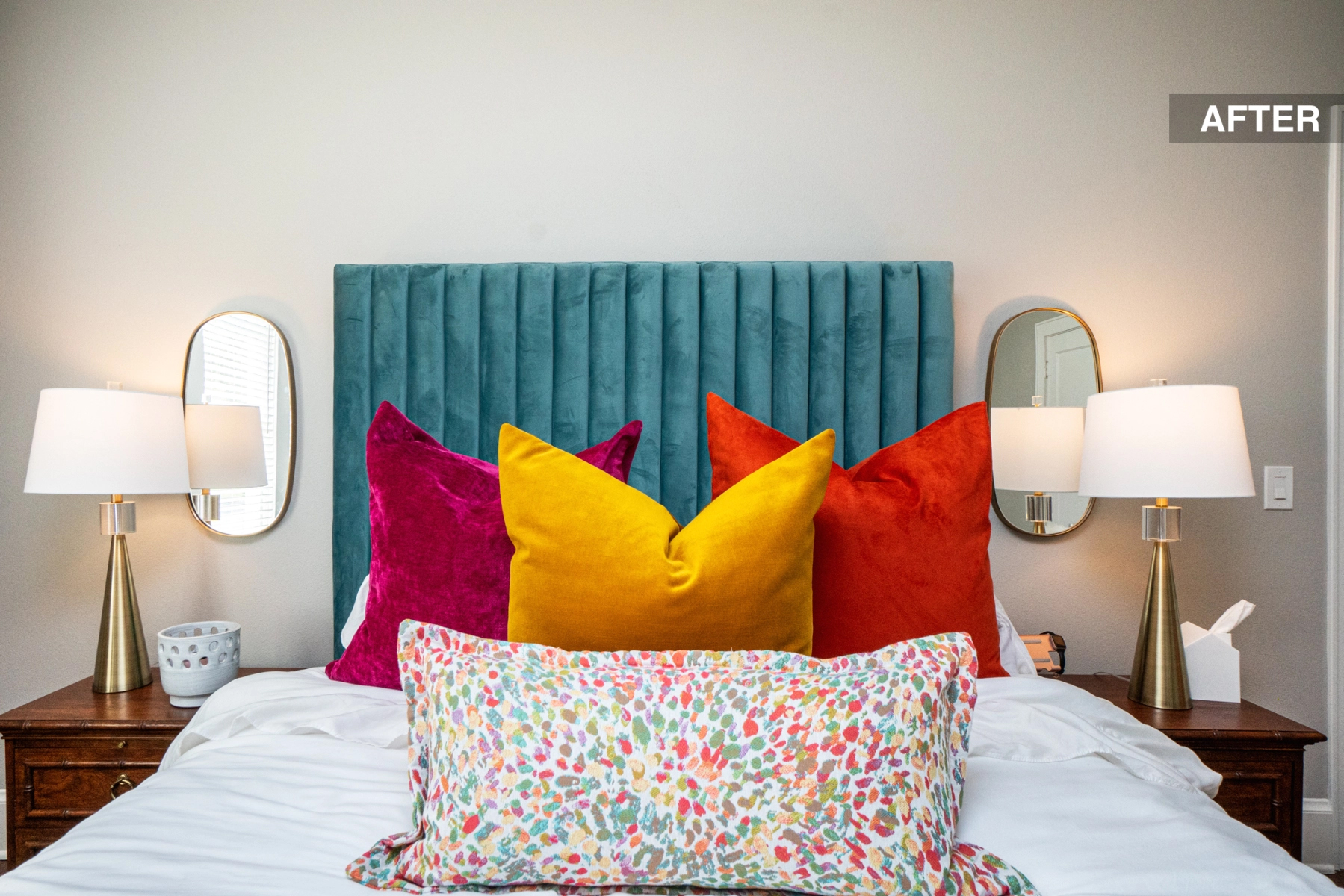 Can't you see how big of a difference it made to close that door?! I was able to make ample space for my bed along with two larger bedside tables and just make the flow so much better than it originally was. The door just really took over the wall and needed to go. I have another door to my sunroom that's in my office, so there was no need for two.
One of my biggest wishes for my master bedroom was to have a tall, velvet headboard (mainly because I didn't want to find decor for above it), but so I could have a crazy and fun pop of color. I waited months for this headboard… but it was totally worth the wait! Having a bed that was a statement on its own made it easier for finding simple bedding and pillows.
Two other important spaces for me were a vanity area and a sitting space. I am a hair and make-up gal and love my glam, so I really wanted a designated space for this – that way I can keep it tidy. I also wanted a space for friends or family to sit if we're hanging out in my room and luckily enough my striped chair I had from when I lived in Houston worked perfectly! It helps that this is such a large room that I was even allowed to have a vanity area and sitting space. People don't want to lounge around on your bed and like a more structured space to hang out and chit-chat.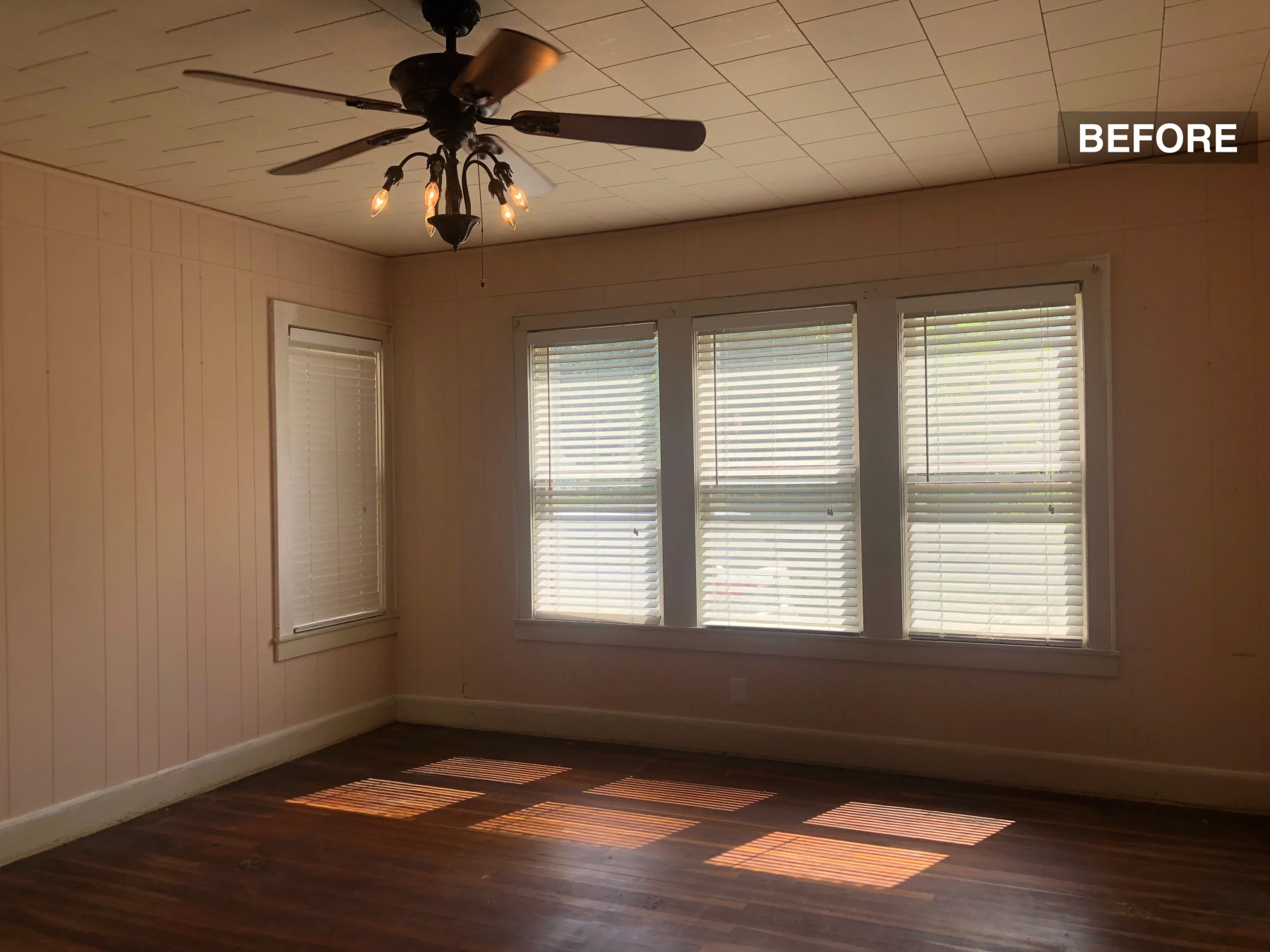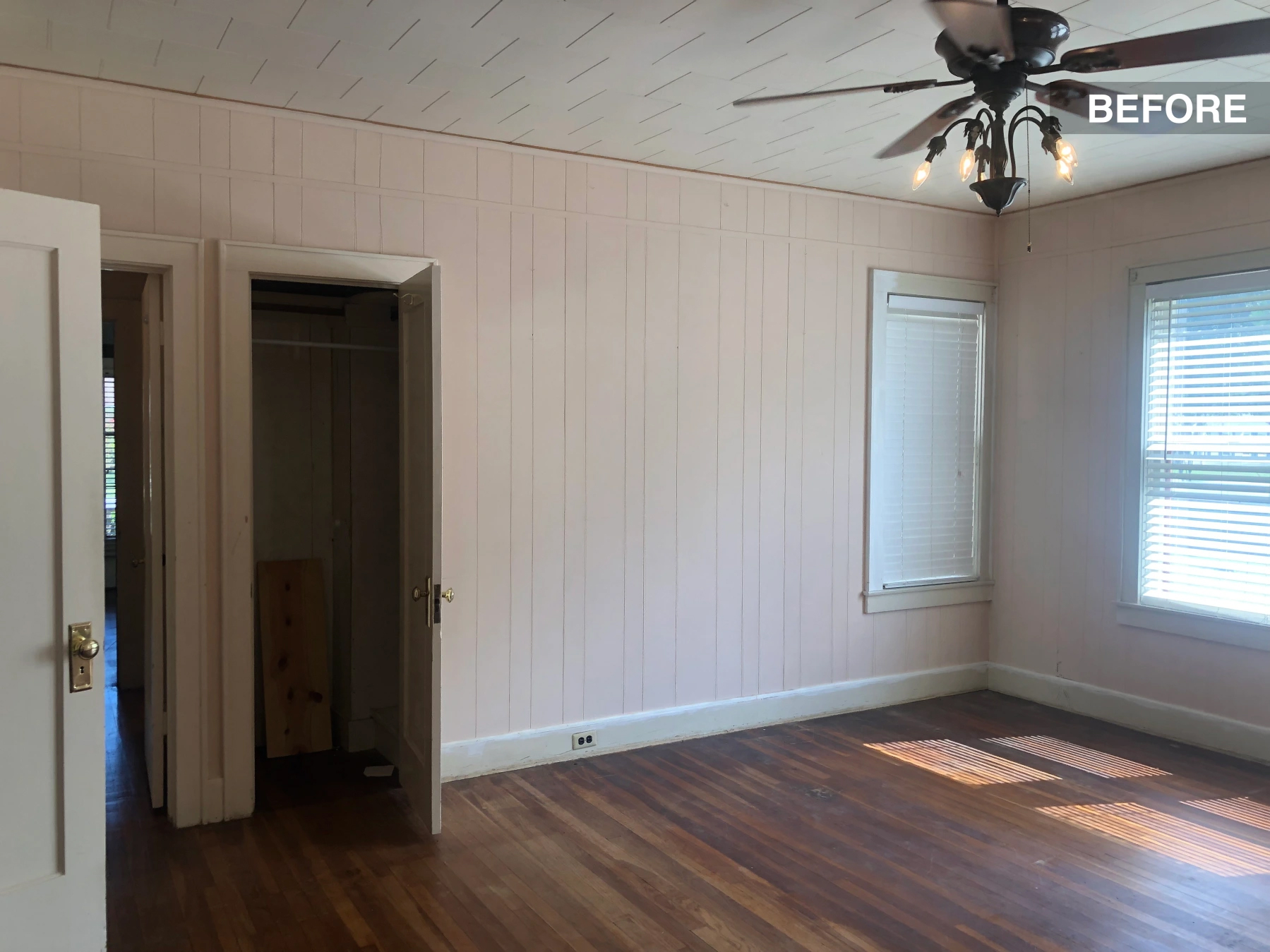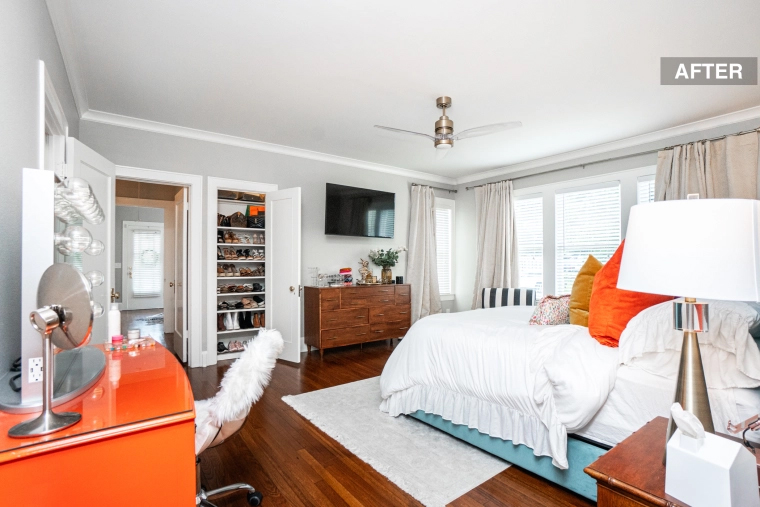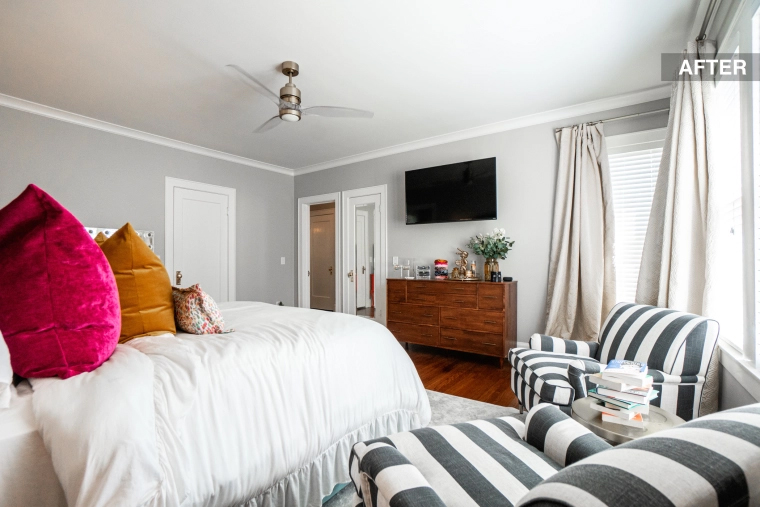 If I would have kept the wall, my bed and bedside tables would have needed to go on the wall where my dresser and TV are located now. I mean… talk about a tight space. I'm so happy with the new arrangement I have in this room. There is the perfect amount of space for my dresser and TV and I can see my TV if I want from my office – which is ideal! I'm also so, so in love with all the natural light that continues throughout my home into my master's. It helps brighten everything!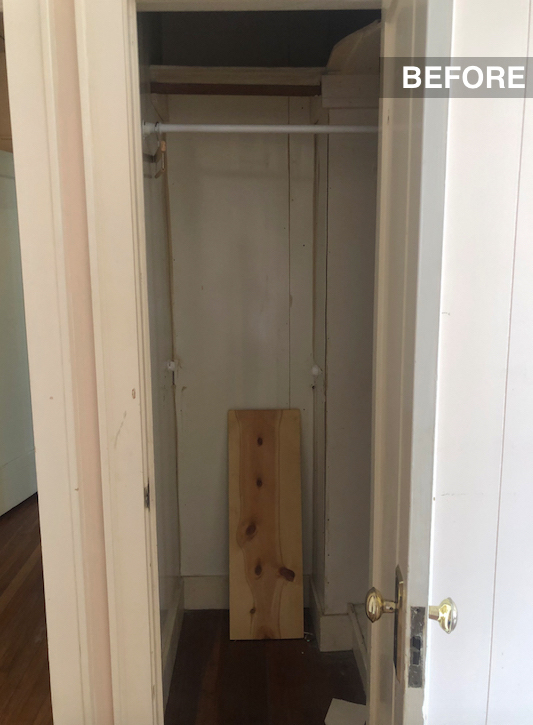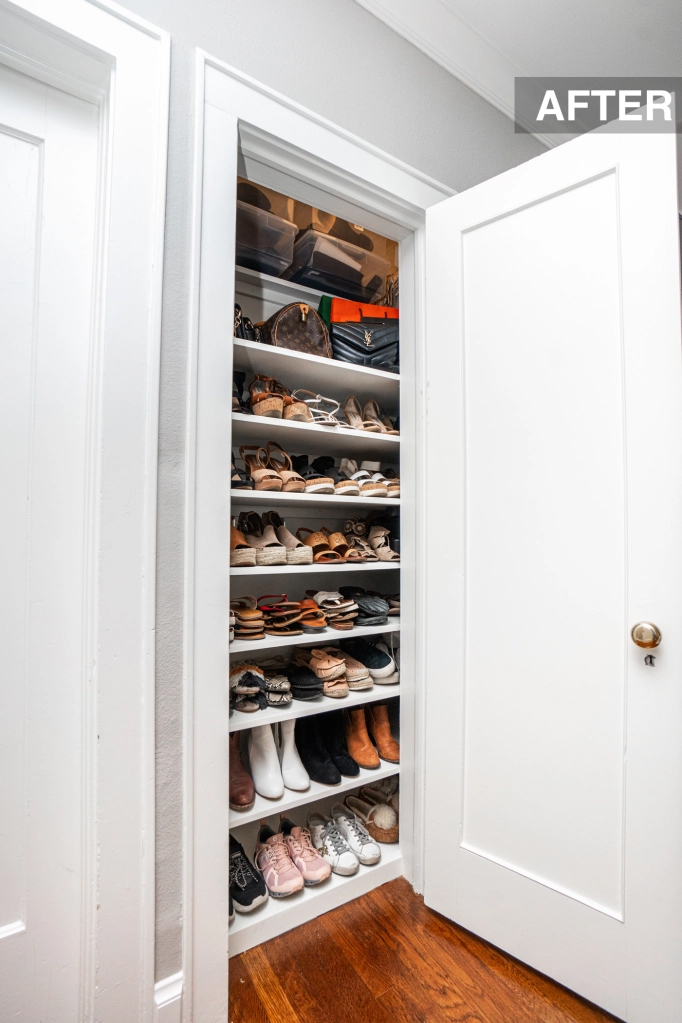 The new shoe closet was originally a smaller coat closet that backed up to my bathroom storage. My Dad (being the amazing girl Dad that he is) had the most amazing idea to cut the close in half and make this a dedicated shoe and purse closet and have more space in my bathroom (it had such a small amount of storage). Just like I did with bringing spices for my spice cabinet to measure, I brought my booties, heels and boot boxes for my carpenter to measure the space. We left plenty of room at the top of the closet to store my boot boxes and keep them hidden and easy to pull out when needed. No worries… my 5'2 self has a step stool.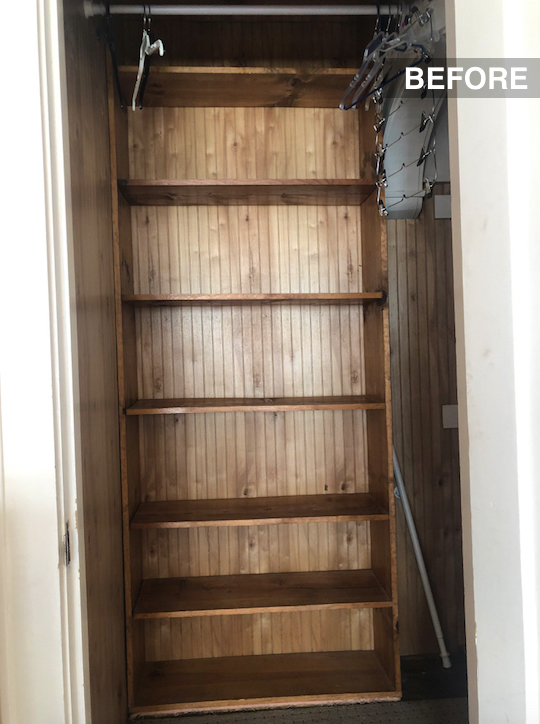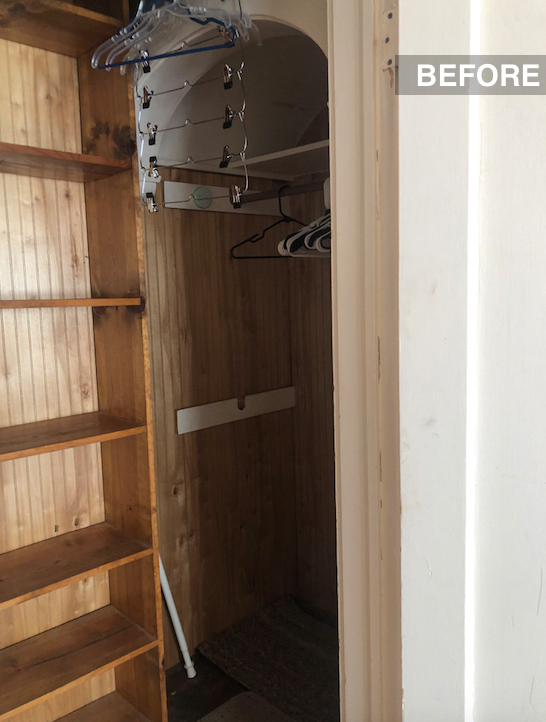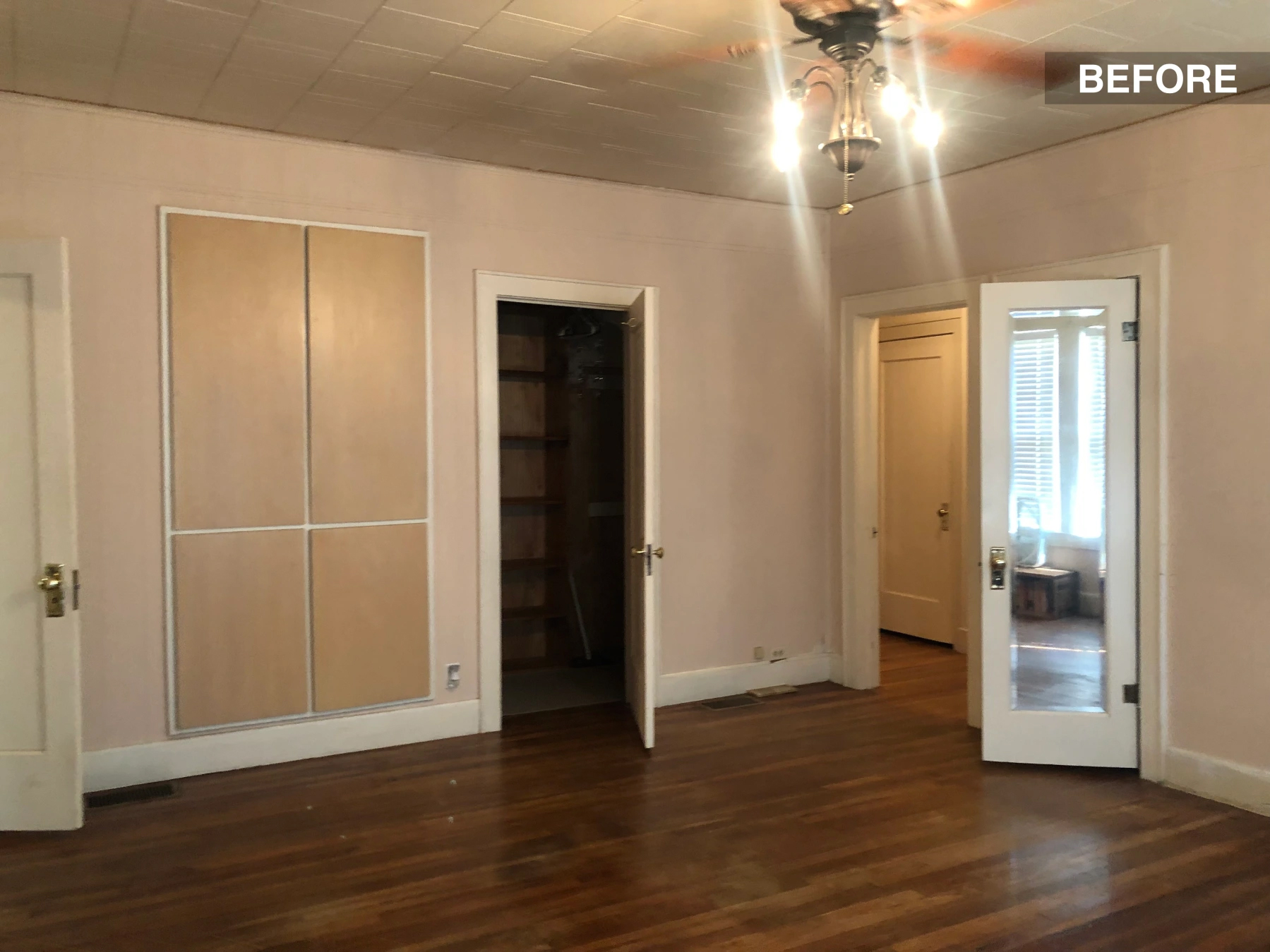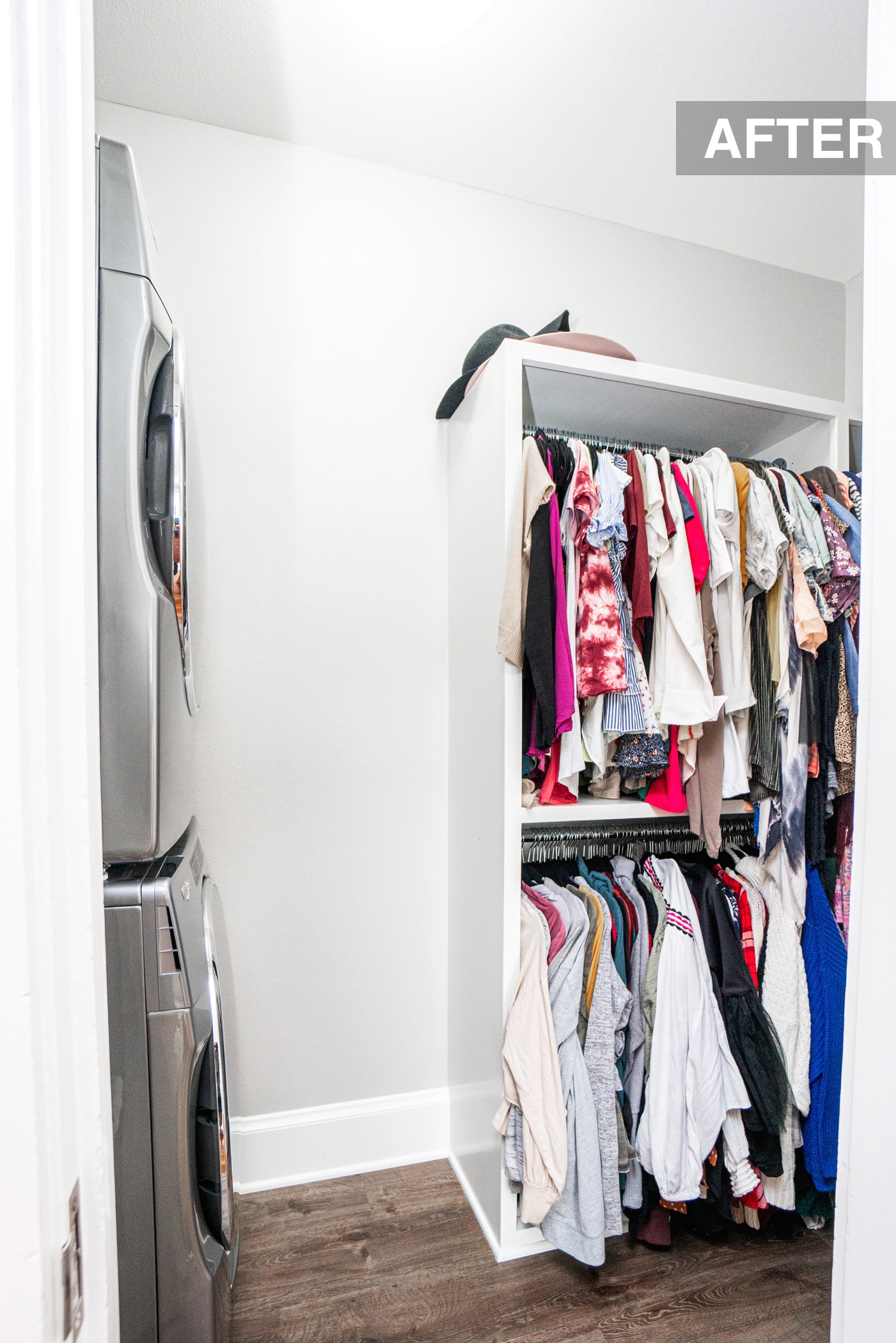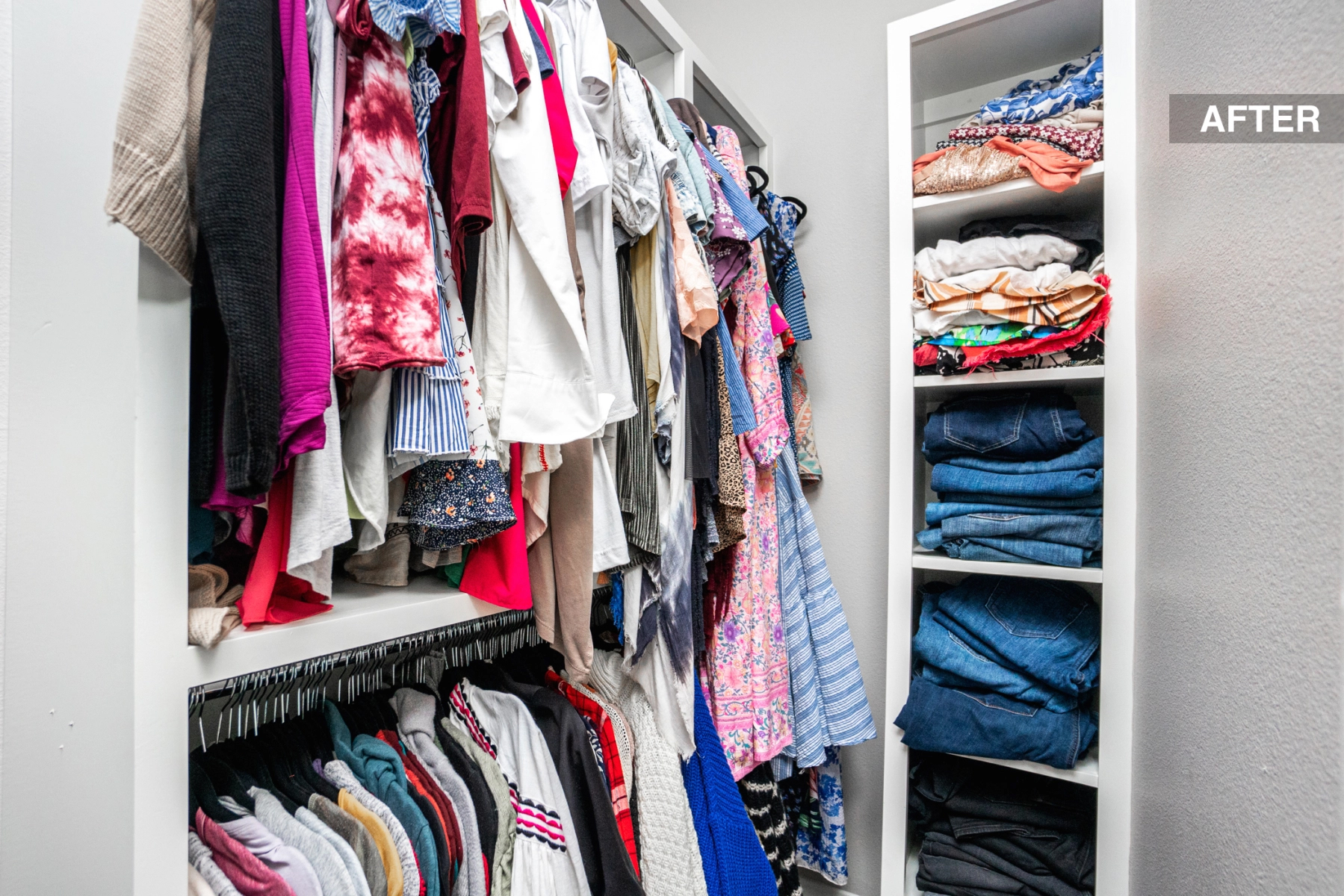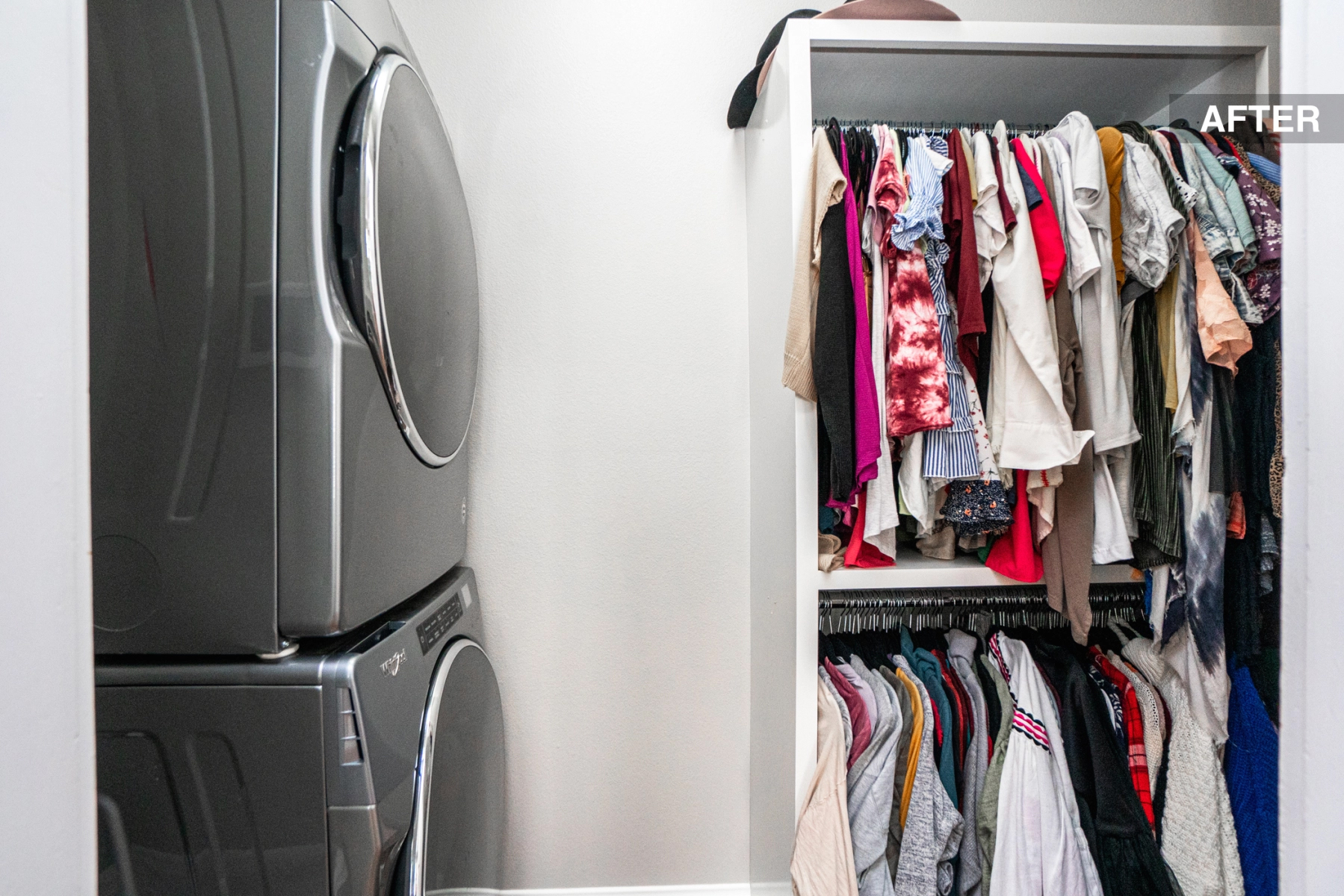 The master closet was the most creative and frustrating process of the whole home, in my opinion! My initial problem with purchasing this home was that the closet wasn't large enough (I mean if you know me… you know). The original closet was snug, but there was hallway storage that I was able to take from on the right and a built-in book cabinet on the left side that I closed in to make space for the washer and dryer. If you're not following the flow of my home, the master closet backs up to the kitchen, which is where the washer and dryer originally were so it was only natural to just put a stackable unit in my closet. Luckily, they make larger stackable units that can fit a normal load versus the older versions.
While the closet isn't huge, it gets the job done! I knew when mapping out hanging space that I wanted room for short-sleeve blouses at the top, long-sleeve blouses below and a longer hanging space for jumpsuits and maxi dresses. There is nothing more frustrating for me in a closet than not being able to see my long dresses – when I hang them folded, I forget what I've got. I also lined up my pants storage with lots of space for my different types of pants from shorts to skirts to jeans. This is a space that works for me and that's the way I designed it.
A COUPLE MORE PRETTIES...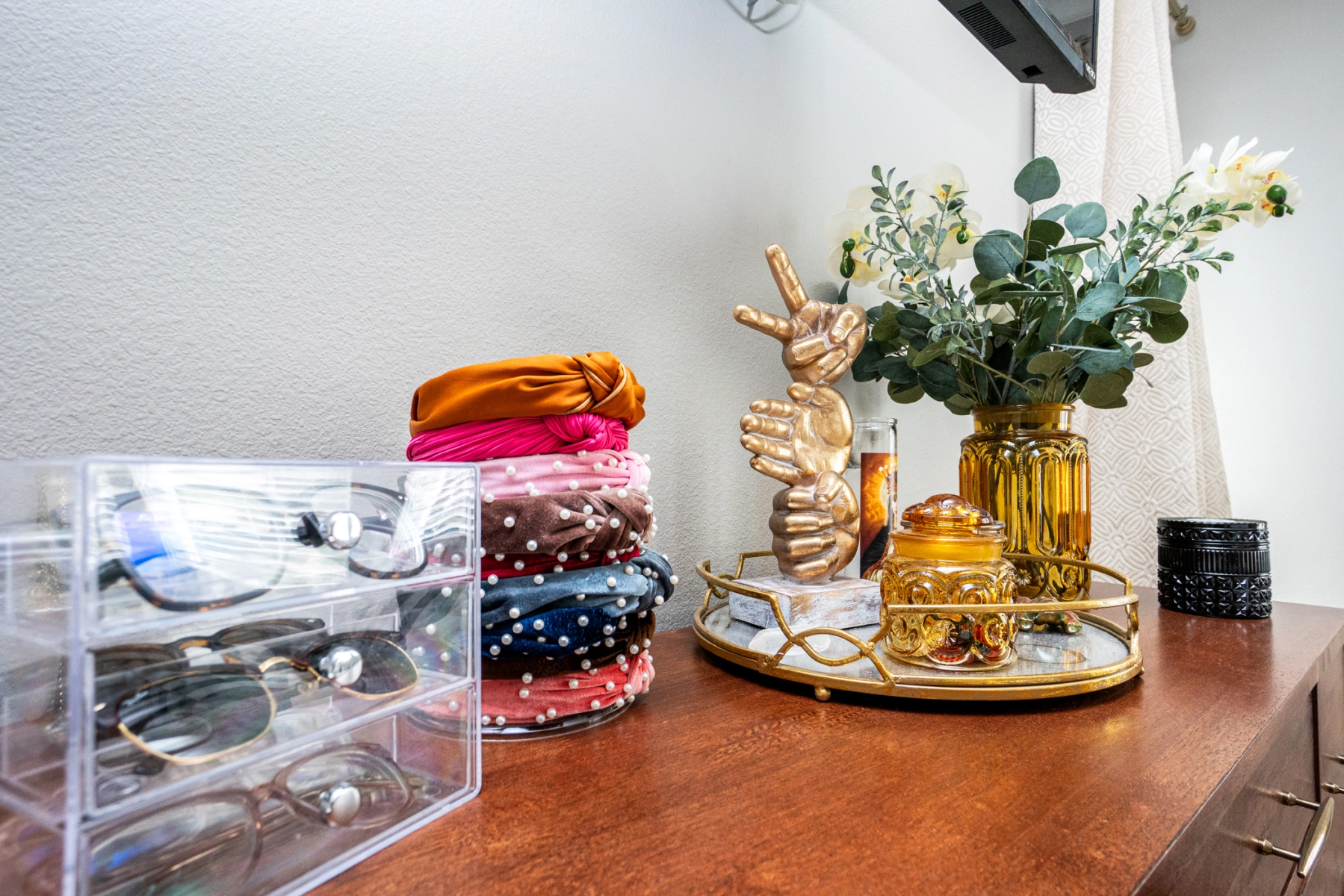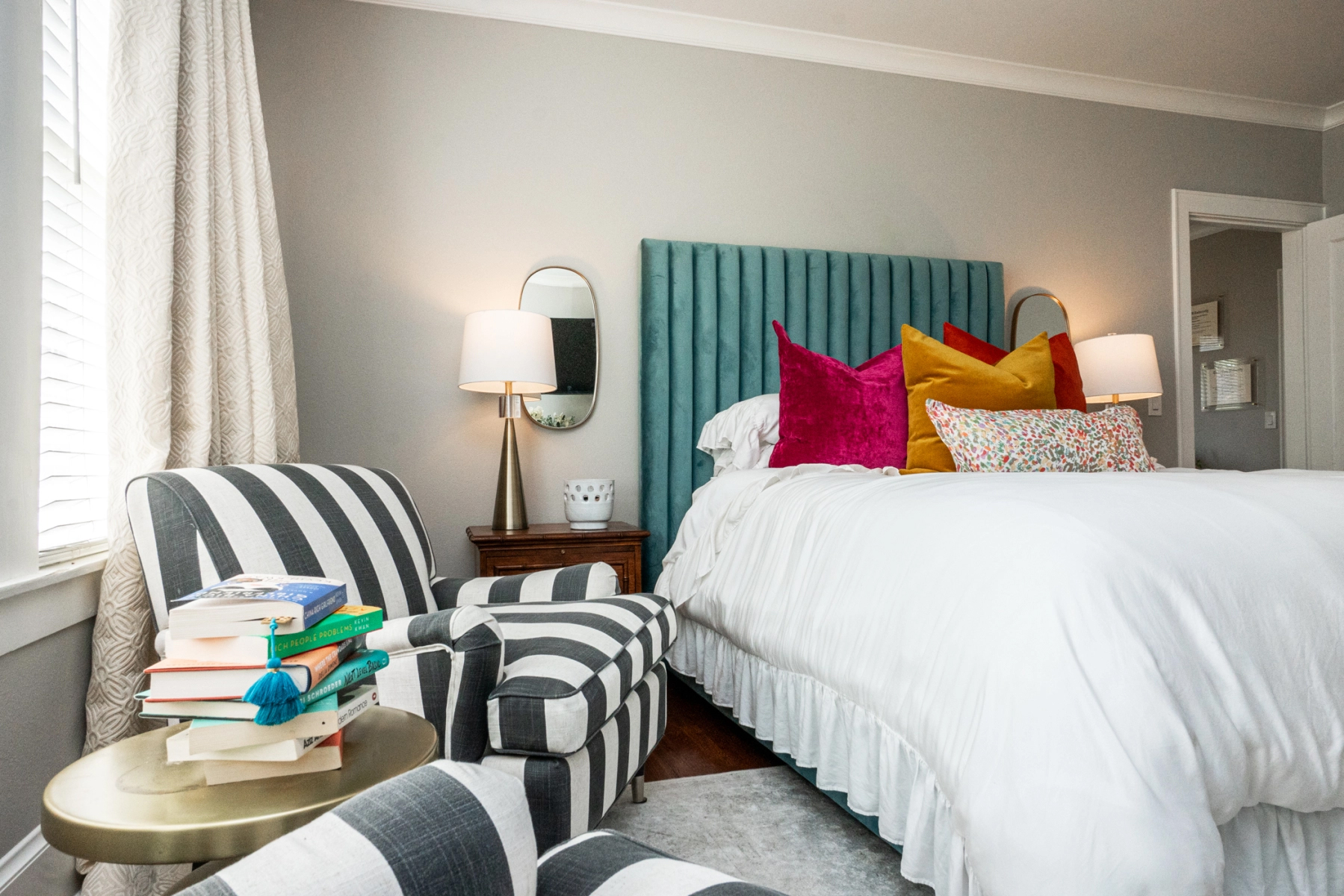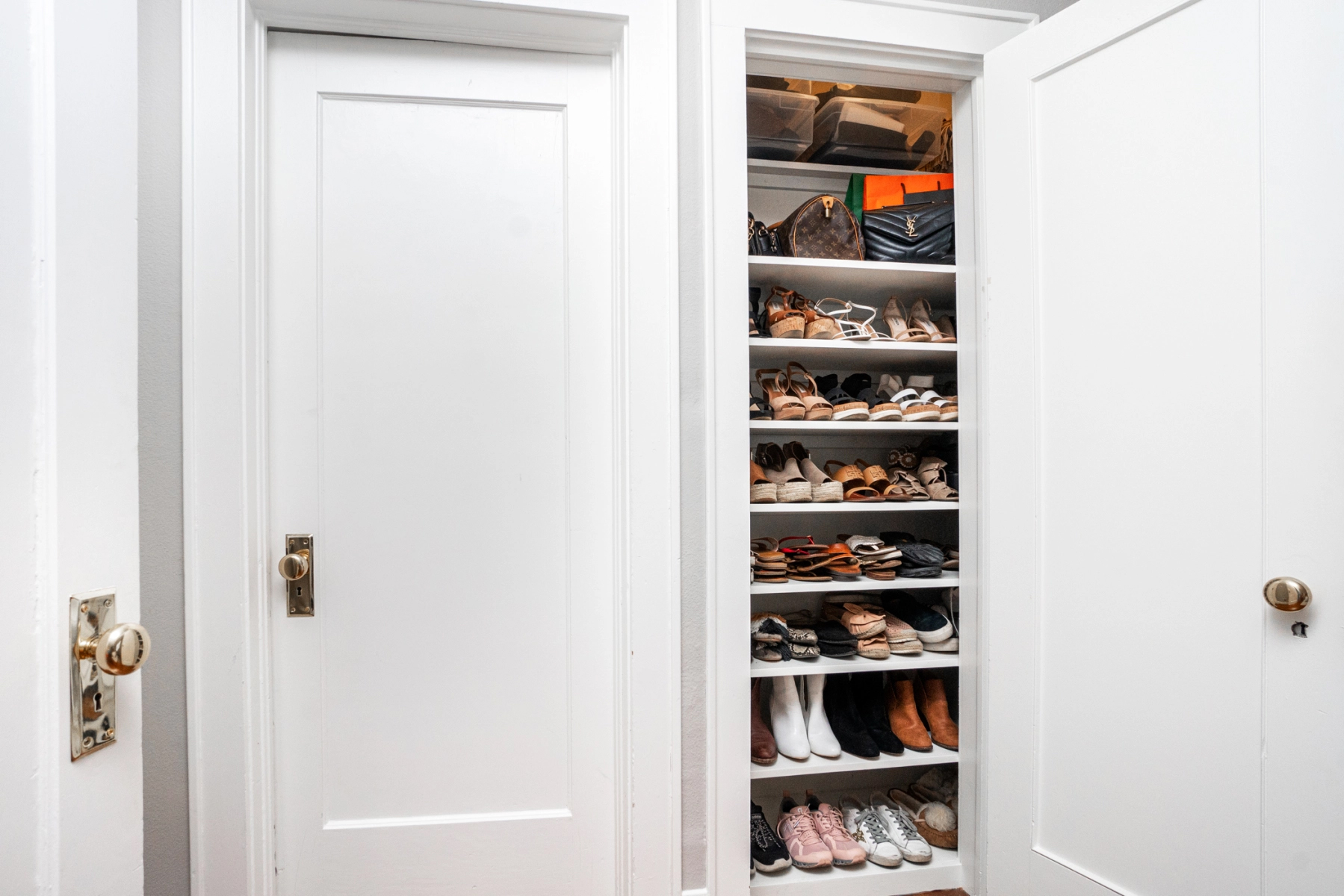 Each one of the rooms in The Dollhouse has a fun pop of color and shows a big piece of my personality. I really enjoyed making my master bedroom vibrant and colorful because I wanted to really have a happy room for me to enjoy! I made a functional space with my closets (yes – I'm using closets in my other rooms and I have a built-in storage space upstairs – don't judge me) and have specified spots for certain clothing and they have their place. Your bedroom should be your happy place and mine is!