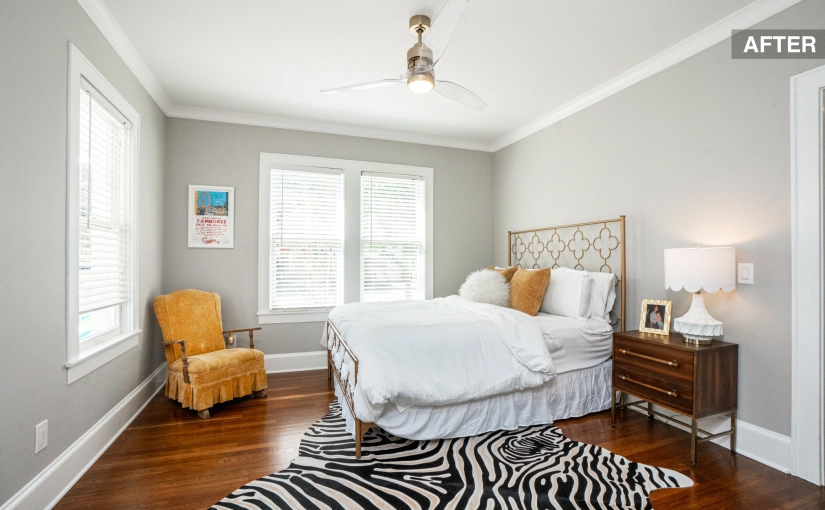 We are nearing the end of my Dollhouse before and after the reveals! Lots of changes are continually happening in my home like drapery and pillows that took a little longer for me to decide on (no worries… I'll share it down the road). You've seen the rooms like my master bedroom and the kitchen that took some of the most creativity in the home, but my guest bedroom and hallway area needed some cosmetic love. On the other hand, the bathroom was a total overhaul!
Just a reminder, I'm working with one bathroom in my home. We really tried to find a way to add at least a half bath elsewhere, but it would have taken away from other useful spaces and it's just me to deal with in The Dollhouse for now anyway! For entertaining purposes, it can be challenging to have just one bathroom, but it hasn't become large enough of an issue for me to regret the decision. Older homes have their charms, so I guess one bathroom has to be part of that… right?
THE BATHROOM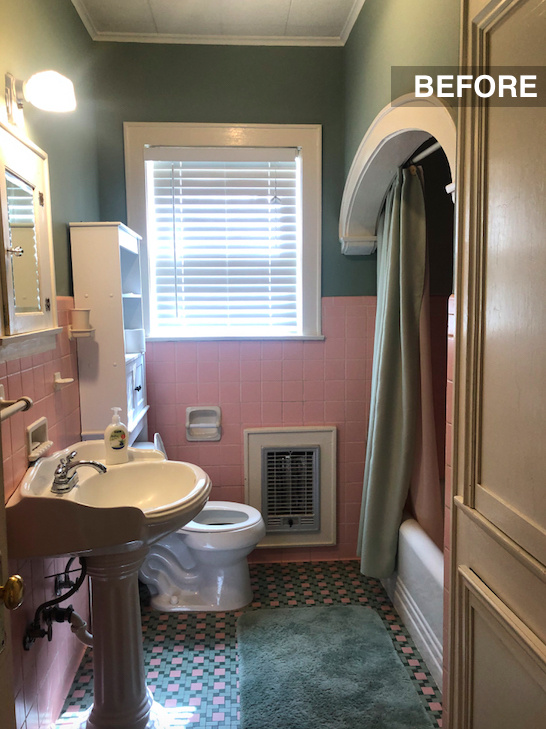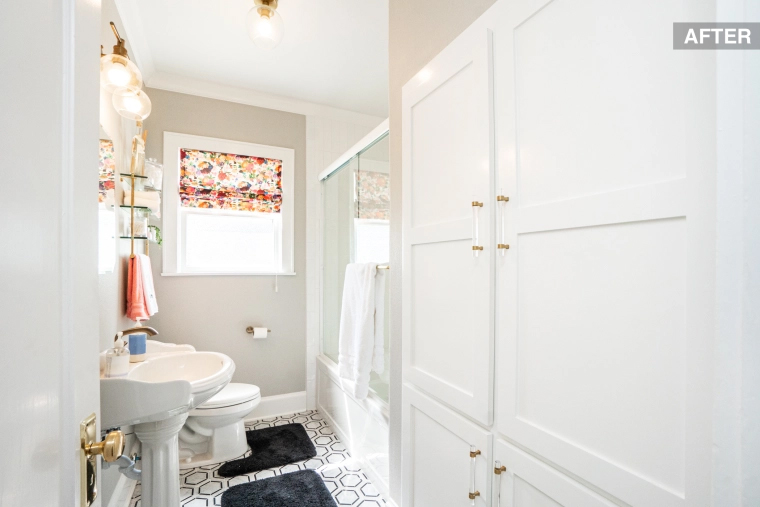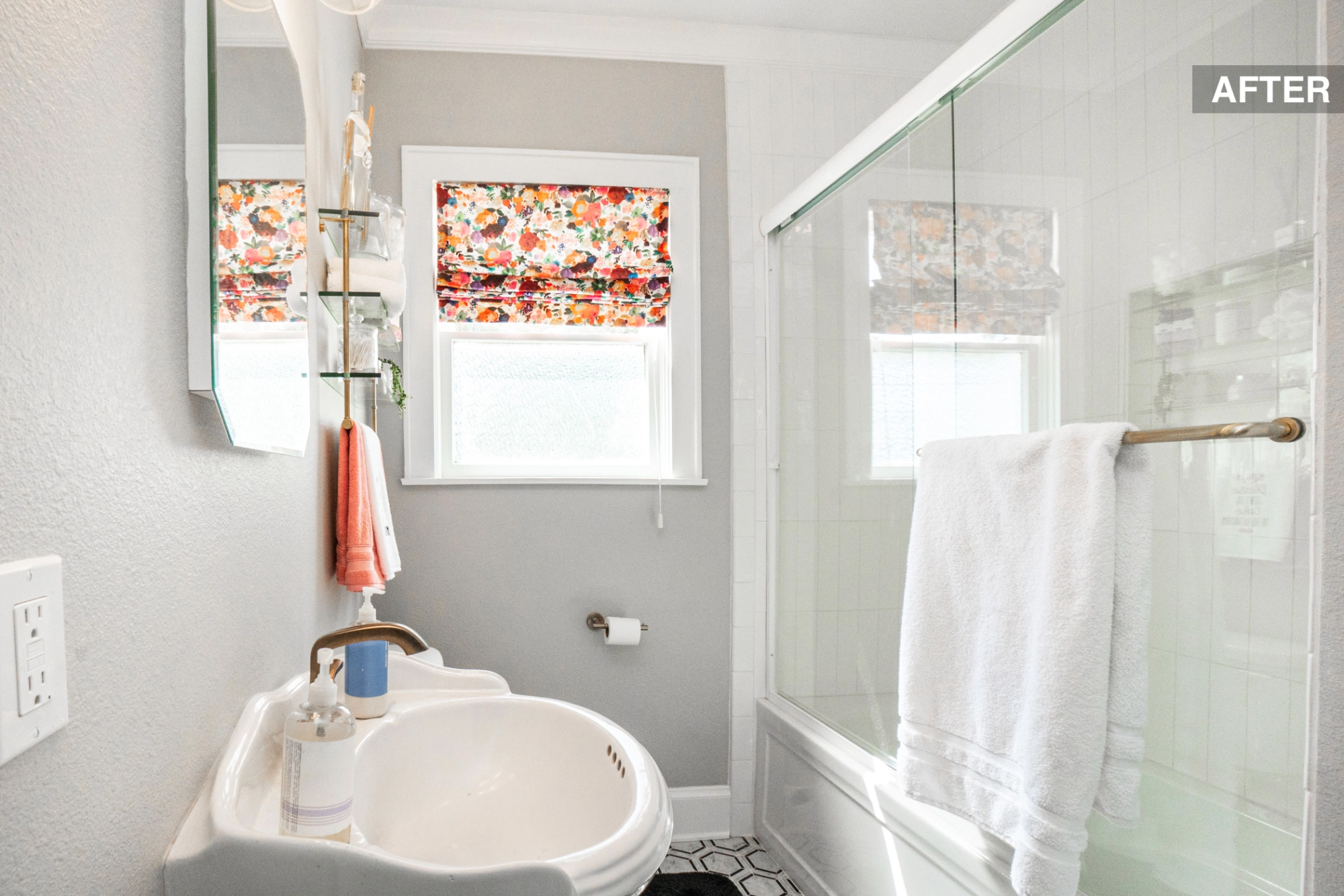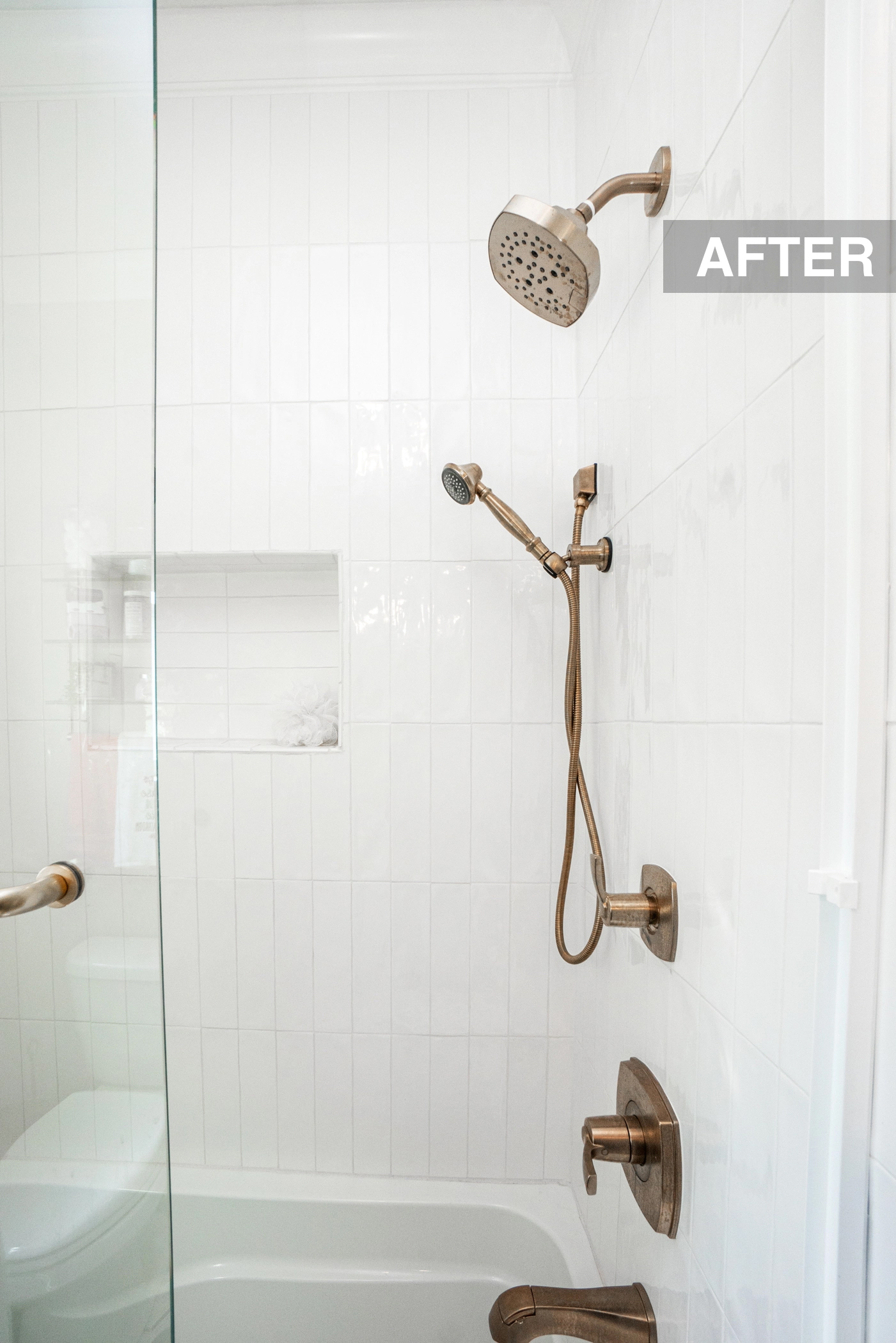 For as much as I loved the archway to the bathtub/shower, it was truly disgusting and dark. It is too small of a space to have something like an archway makes the shower area feel smaller. I love a good subway tile but fell in love with these thin uneven styled tiles that lead the eye straight up to the ceiling making the shower space feel much larger than it actually is. I wanted this to be a bright and light space with pops of brass and funky colors.
A couple of designs I'm happy I focused on were making the storage space larger (my shoe closet is behind the cabinetry), adding in a glass door for openness, and finding function in my medicine cabinet and above the toilet storage. It was tough finding the perfect glass and hardware for the glass doors. I, unfortunately, couldn't do the minimal hardware look with the swinging doors as there's not enough room to have the door open both ways so it had to be a sliding door. My glass guys had never installed one with a white border and gold handle, but it turned out perfect – any other color would have taken away from the clean and minimalist look I was going for.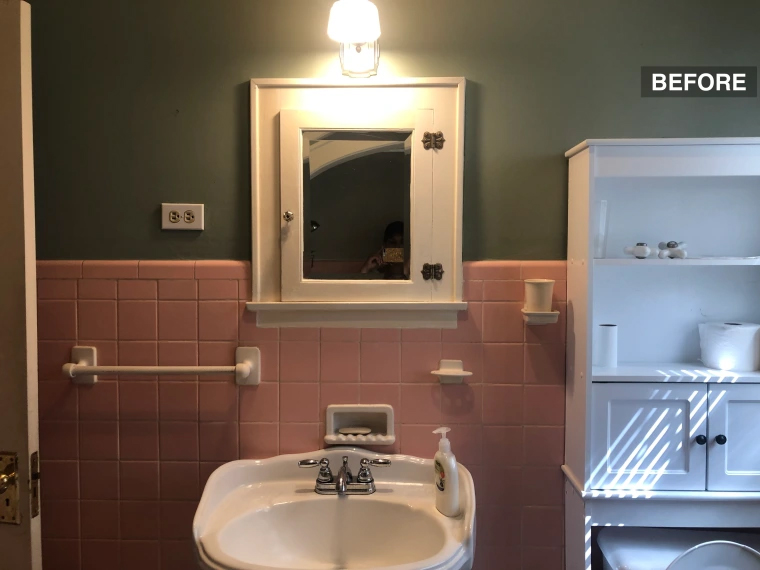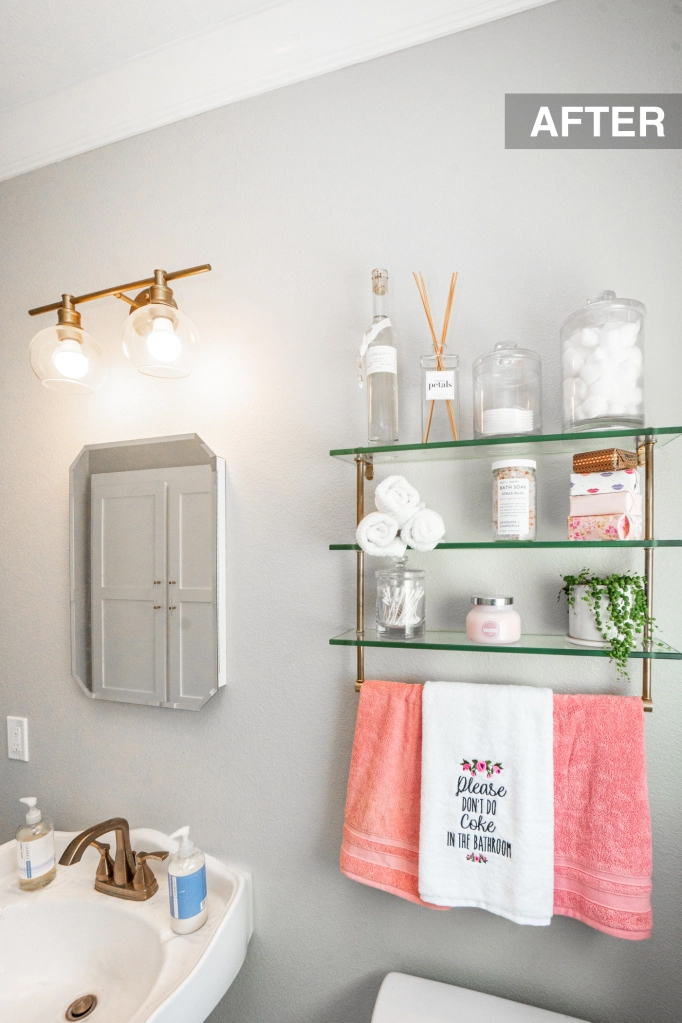 As you can see all the beautiful pepto pink tile is off the walls and it's all a fresh gray look with pops of gold. I found this functional shelving/towel rack that allows me to store items for guests (or me!) and hang hand towels as well. Also, if you don't know this saying "Please don't do coke in the bathroom" then you're obviously not a real housewives fan! My older sister Ilissa got me this and it's the funniest and cutest addition on the wall.
While you can't see the inside of the mirror, it is a functional medicine cabinet that I made into a space with a plug for my electric toothbrush and custom glass cuts for shelving to add perfumes, deodorant, etc. One of the best parts, though, of the bathroom is that I did get to keep the original pedestal sink. I think it adds a fun and frilly charm that I just couldn't do away with!
THE HALLWAY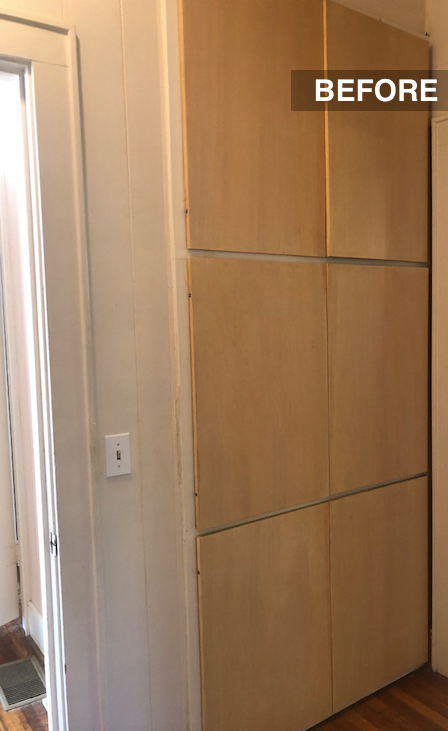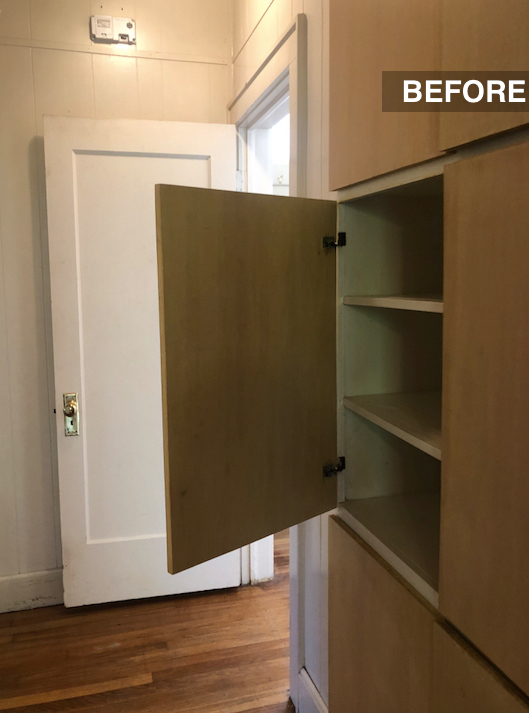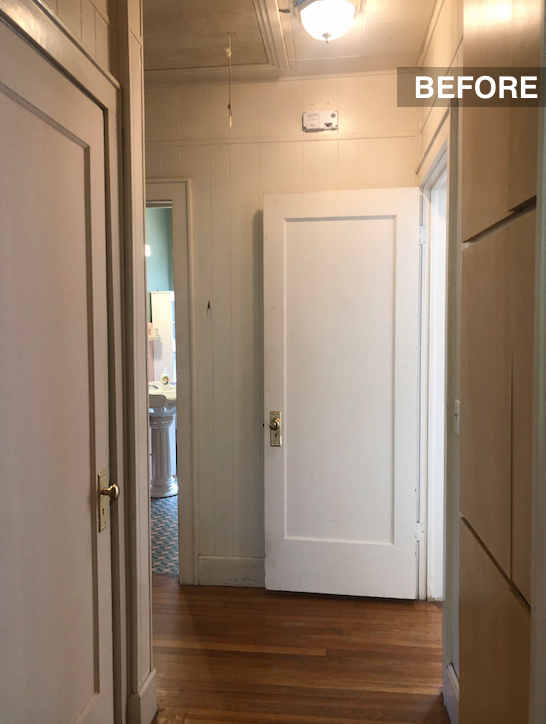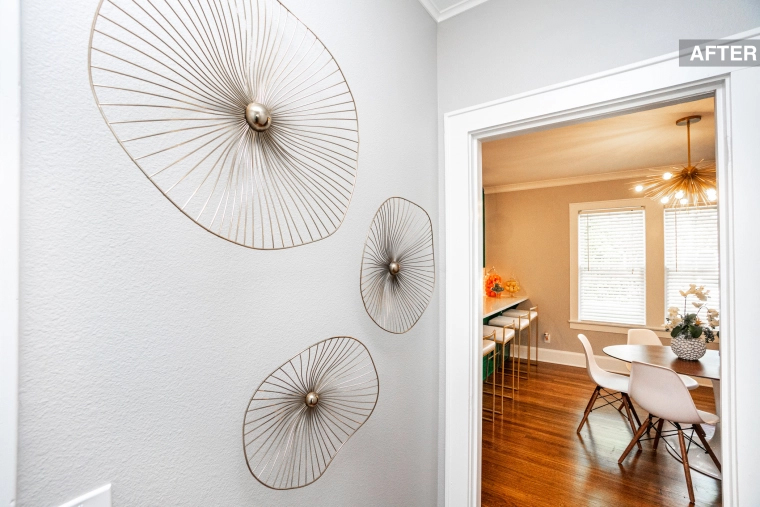 Nothing crazy here in the hallway other than taking away storage. What I took from the hallway was added to my master closet which is behind this wall. By adding storage in my bathroom, I could make sense of taking away what was in the hallway.
GUEST BEDROOM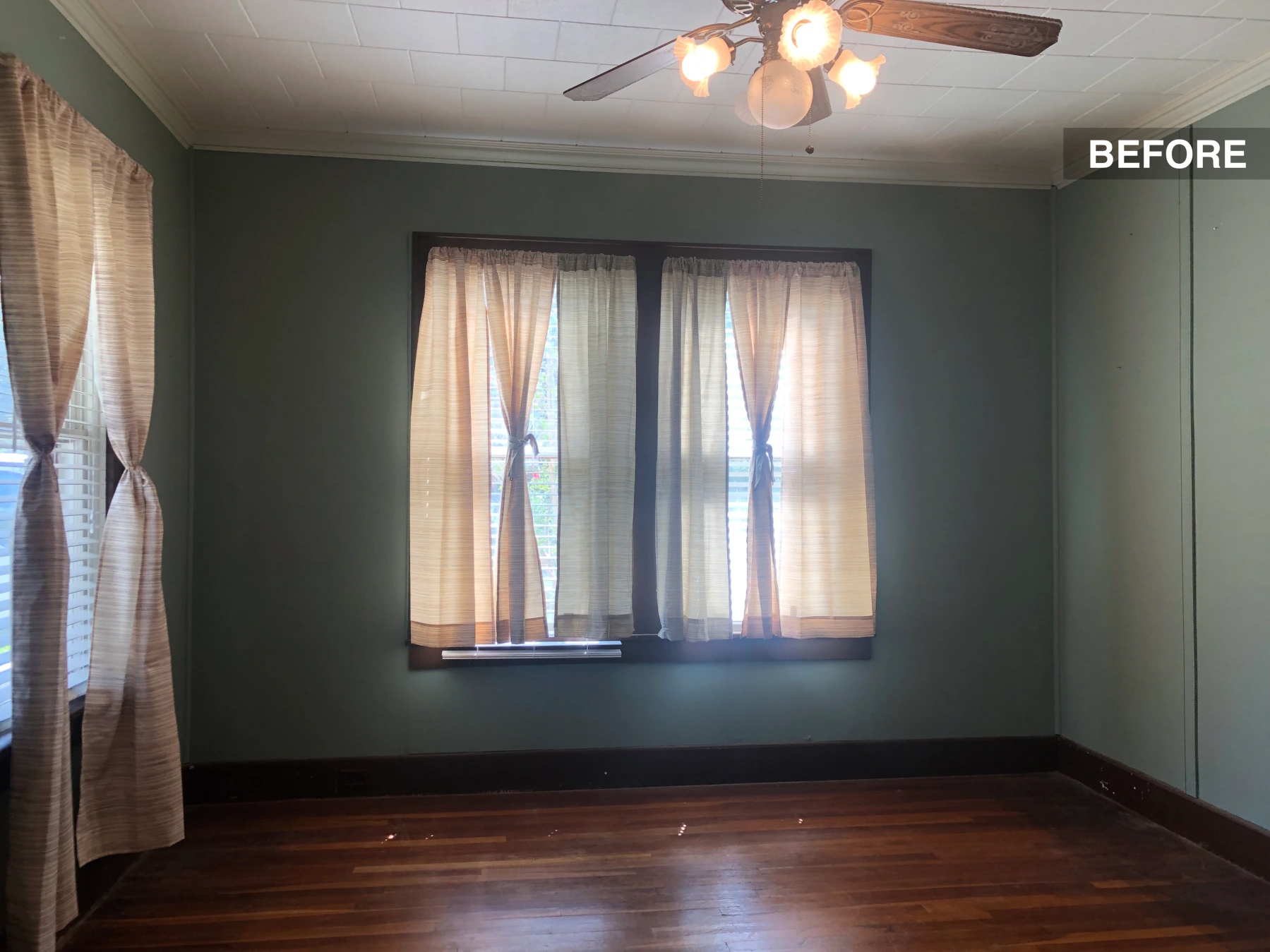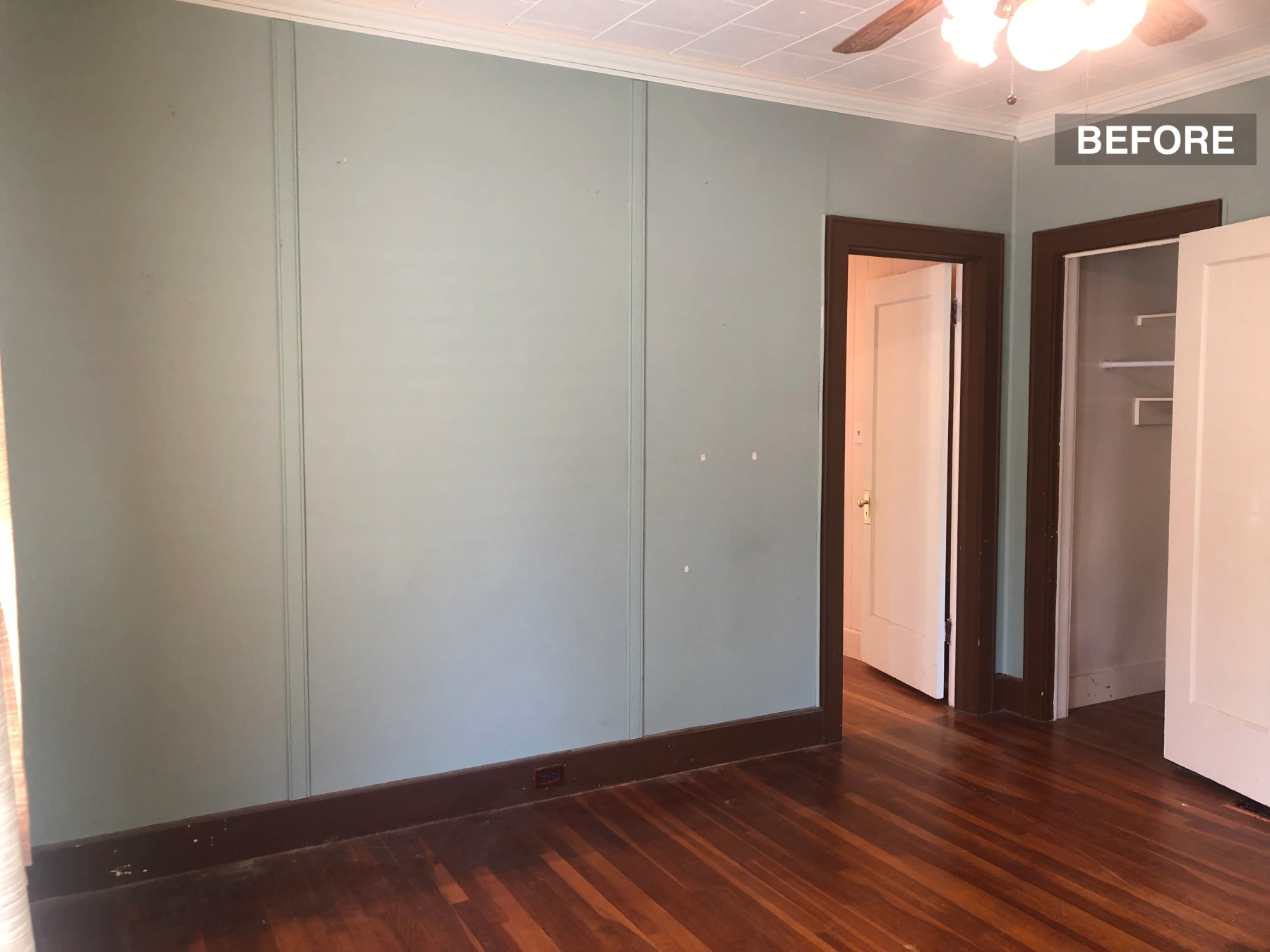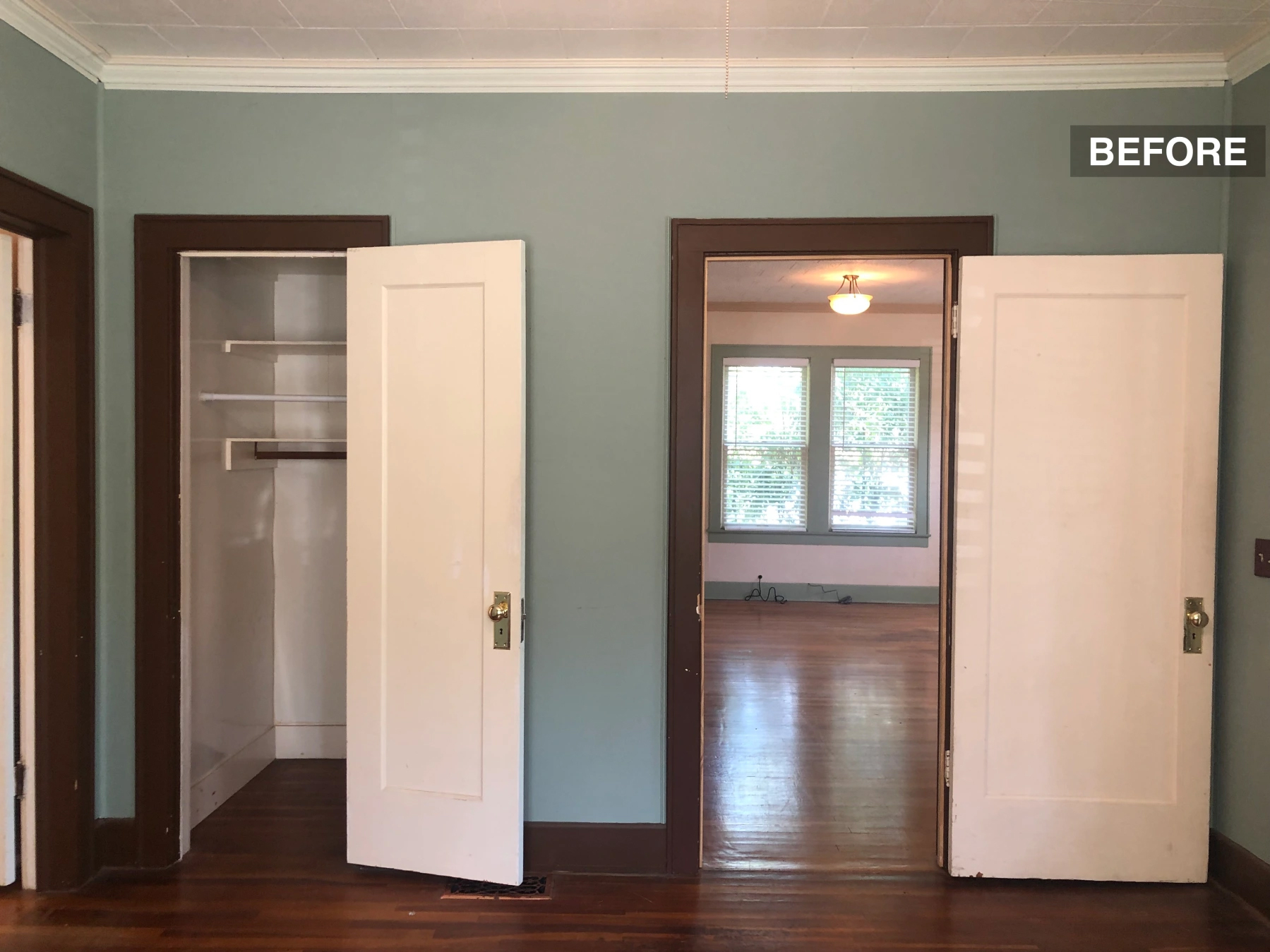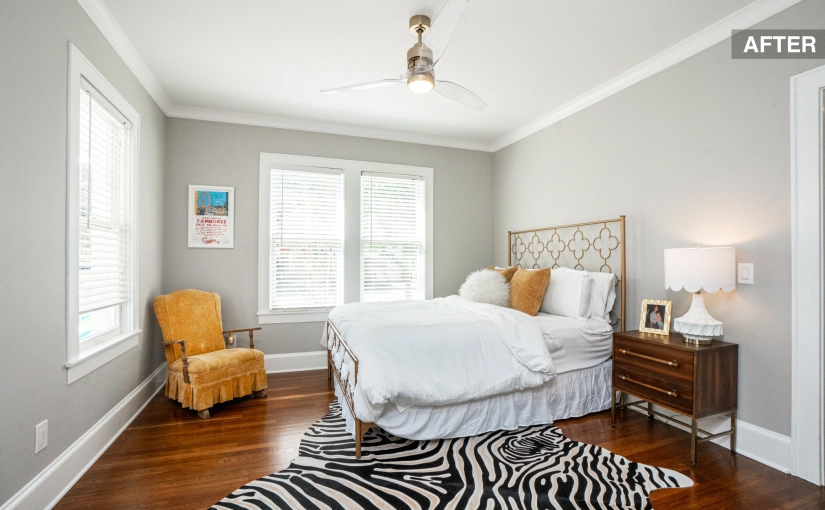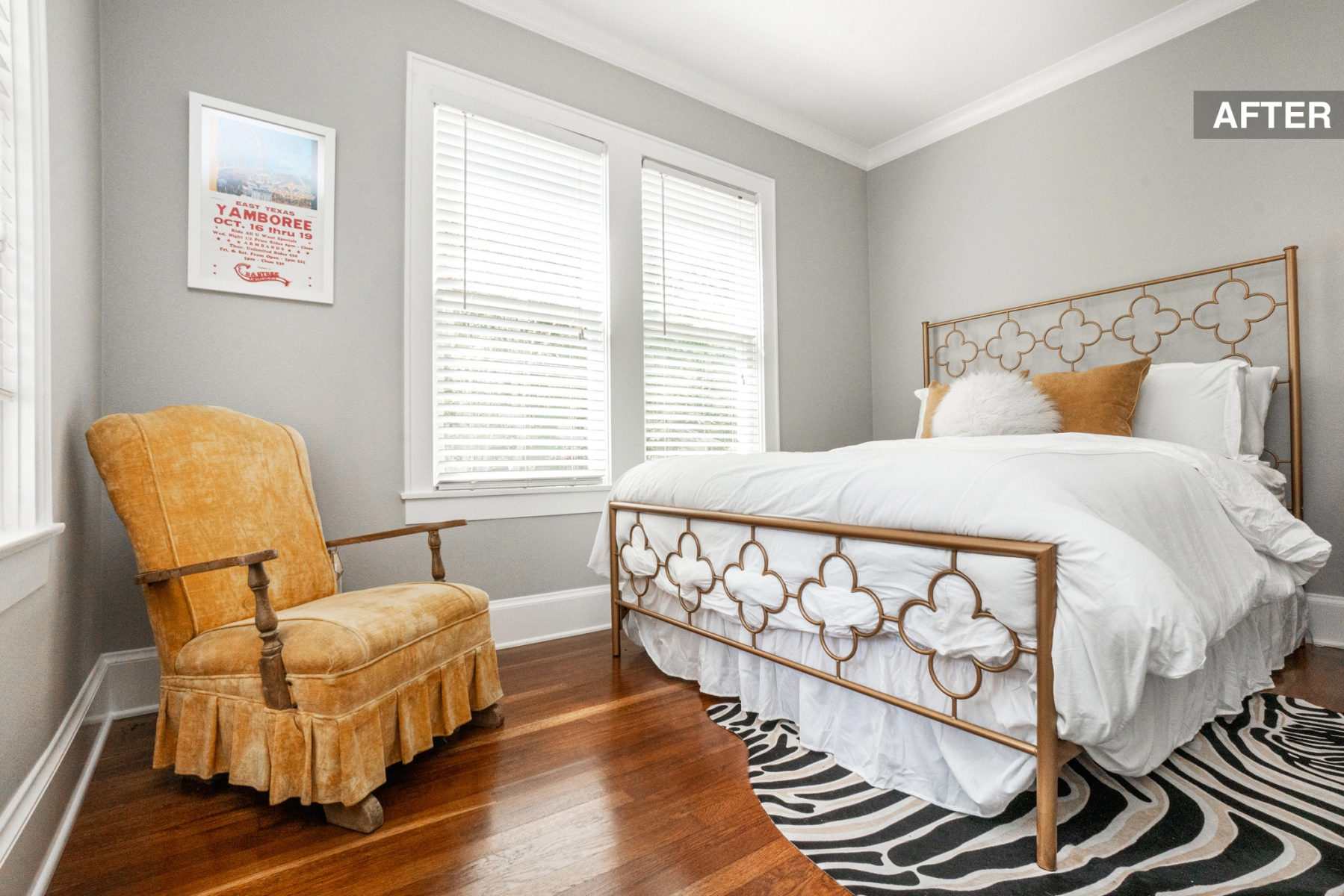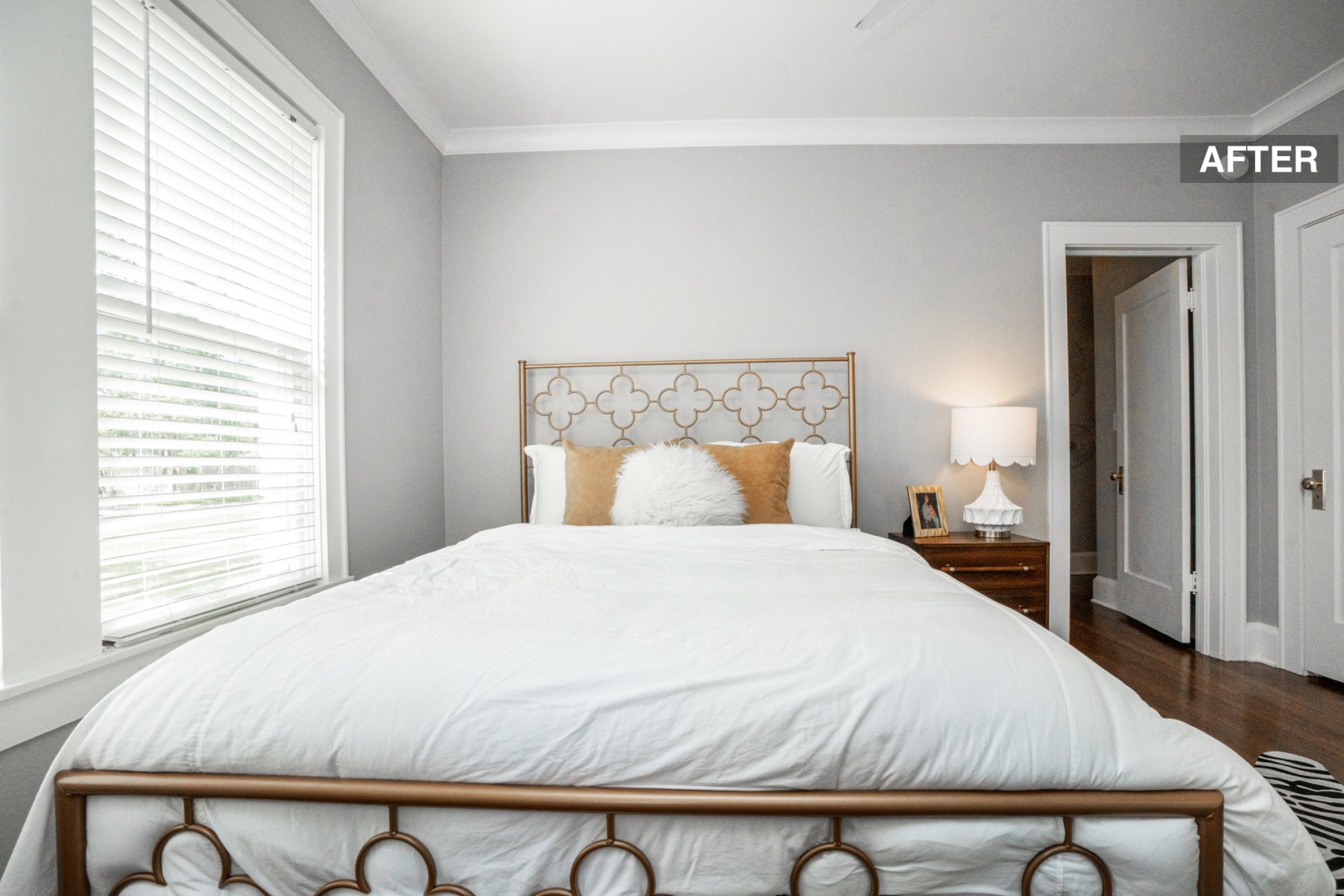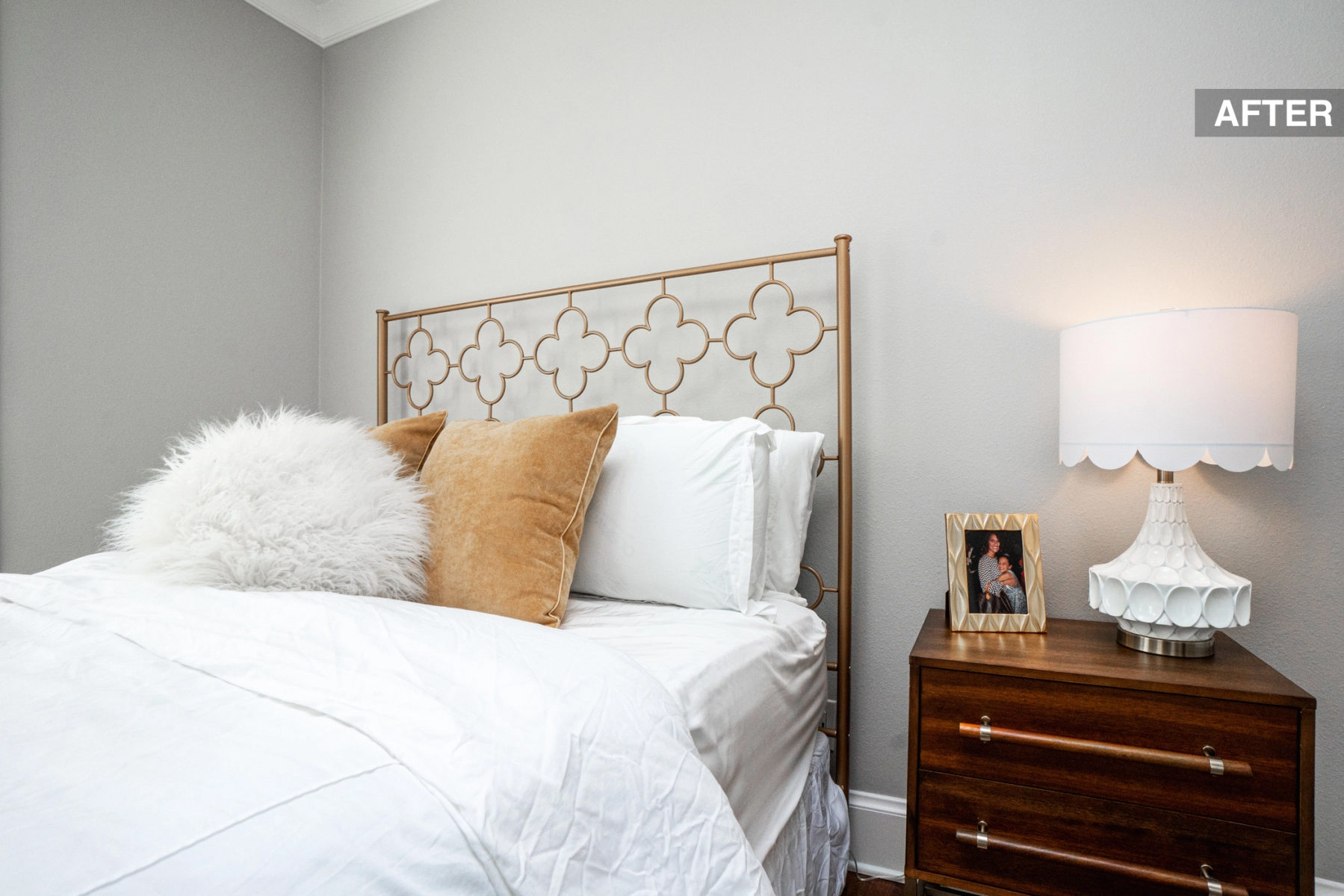 My guest bedroom (or as both of my sisters like to call their room) isn't quite complete, but it's getting there! You see this room directly to the right when you enter through my living room so I wanted there to be a bold look. I love, love the simple gold frame of my guest bed with the pop coming from the zebra hide. I originally wanted a metallic cowhide, but when I saw the zebra rug I was SOLD! I hung up an East Texas Yamboree post from when my little sister was Yamboree Queen last year and I have a family chair that lots of my mother's side of the family have been rocked in throughout the years below. It's fun to have family pieces and memories in the home. When my cousin and uncle came to check out The Dollhouse, they knew exactly whose chair it was and made me promise to never get rid of it!
There's still so much to be done in my guest room, though! I have pink curtains and abstract pillows that are ordered and in the making that will totally complete the room. I'm excited to see it all come together and make it even more of a Dollhouse than it already is!