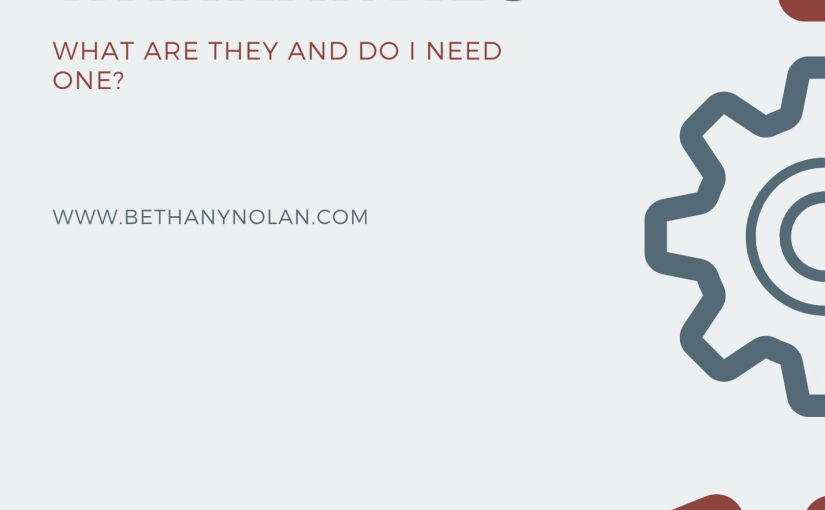 I've been getting this question more and more from my buyers and my past clients when it comes time to renew the home warranty they got when they first purchased their home or for my first-time home buyers on if having a home warranty is even worth it. So first things first, let's break it down…
home war·ran·ty
/hōm/ /ˈwôrən(t)ē/
an annual service contract that can cover the cost to replace or repair home appliances or systems that may break down
Now that we know what a home warranty is, let's talk about what it can do. Home warranties can cover as much or as little as you choose to pay in coverage. It's like a little insurance policy on your appliances and systems. Sounds peachy, right? It can be! There are some huge perks of having a home warranty, but for some people there can be downfalls or frustrations.
Price Breakdown
Home warranties range in price depending on the company and package of your order. They typically range from $500-$800 and your service charge can range from $50-$75. There are add-ons like pools, septic systems, and more that can hike up the cost a little but can be totally worth it. For first-time home buyers, the seller typically pays for the home warranty to cover the first year at closing – but this is all dependent on negotiations. When I say it's dependent on negotiations, I mean sometimes a seller doesn't want to pay for a home warranty (that's their right) or it may make that buyer's offer look sweeter in a multiple offer situation to remove it and buy their own before or after closing.
Companies that my clients love to work with include:
What Does It Cover?
A basic plan typically covers the following:
Heating, Central Air Conditioning, Ductwork, Electrical system, Garage Door Openers, Attic – Ceiling – Exhaust Fans, Plumbing System, Plumbing Stoppages, Water Heater, Sump Pump, Dishwasher, Oven/Range/Cooktop, Built-In Microwave, Garbage Disposal, Trash Compactor
More premium plans can include:
Clothes washer/dryer, Kitchen Refrigerator, Plumbing Upgrade, Heating – Air Conditing Upgrade, Appliance Upgrade, Permit Fees, Code Violations, Haul Away Services, Improper Installation — Repair – Modifications
Potential add-ons to services:
Roof Leak, Central Vacuum, Additional Refrigerator, Geothermal Heating System, Septic System, Septic Plumbing, Above Ground Pool, Standalone Freezer, Well Pump, Pool/Spa, Ice Maker
How Does It Work?
Make a Service Request.

 

You will contact via phone or website the claims department and request servicing on the item that is deficient.
Schedule Appointment.

 

You'll be assigned a local service technician that the home warranty company works with that will coordinate with you to schedule a mutually convenient appointment.
Pay Service Fee.

 

You will directly pay the local service technician directly for the service fee that is in your agreed-upon contract. It's running from $50-$75 with most companies. The perk of keeping your home warranty year after year is that you can get grandfathered in at the same payment and it won't go up while new clients may have service payments that are $100 down the road and yours stays at $65.
Have the item repaired or replaced.

 

The service technician will determine if the item is repairable or needs to be replaced. This can get tricky when it comes to replacements – the warranty company will determine coverage eligibility and see if it's a complete replacement of the item or explore a claim buyout (i.e. they would cut you a check for the item and you go get another one). There's no one size fits all on the solutions… but this is where a lot of frustration can come from clients with home warranties as you may need an item needs to be replaced while the warranty company may say it needs one small repair or will cut a check that wouldn't cover the expense of a new item.
Do I Really Need One?
Talk about a loaded question. I go through the should we or shouldn't we question on the home warranty with my buyers all the time! My answer is that it truly depends on the buyer and their situation. I do think that home warranties can be very useful, especially for first-time home buyers. When an appliance or item breaks down, it's nice to have a home warranty company direct you to a local service technician and know that they're a licensed professional coming in to repair or replace and you know upfront what that service fee will look like. I find it to be especially useful for my clients that are transferring from another city or state and don't yet know who their preferred electricians or plumbers are.
The advantage of having home warranty coverage in place is just like having insurance on your home. It's most beneficial for the biggest mishaps. When a big ticket item like a hot water heater or air conditioning unit breaks down, they could potentially replace the whole unit. Imagine not having that warranty… that would cost one pretty penny! It's even useful for when a smaller item like a dishwasher breaks down… they'll get out there and replace the broken piece and you know what you're paying versus blindly hiring out.
When it comes to a downfall with a home warranty, it's true when they can't cover what you're needing. They get to say yes or no to the replacement of the product or how much it will be covered for. This can be frustrating… but hey, that's ~$500 to cover the potential to replace items versus having nothing in place and paying everything out of pocket. I'm not going to lie, I do have a lot of clients that never touch their home warranty. They're lucky and nothing breaks down. That's great! But the clients that do utilize the home warranty services, truly have benefited.
The only reason I would say to not worry with a home warranty is if you have loyalty and connections with local plumbers, electricians, and HVAC specialists. It may not be worth it to pay that $500 when you know you want to call your trusted crew regardless. I totally get that. But they can't cut you a deal (or maybe they can) when that refrigerator breaks down or the dishwasher busts.
Overall, home warranties can be a great tool for homeowners. It's all about having a little bit of protection when stuff breaks down and life ya know… happens!